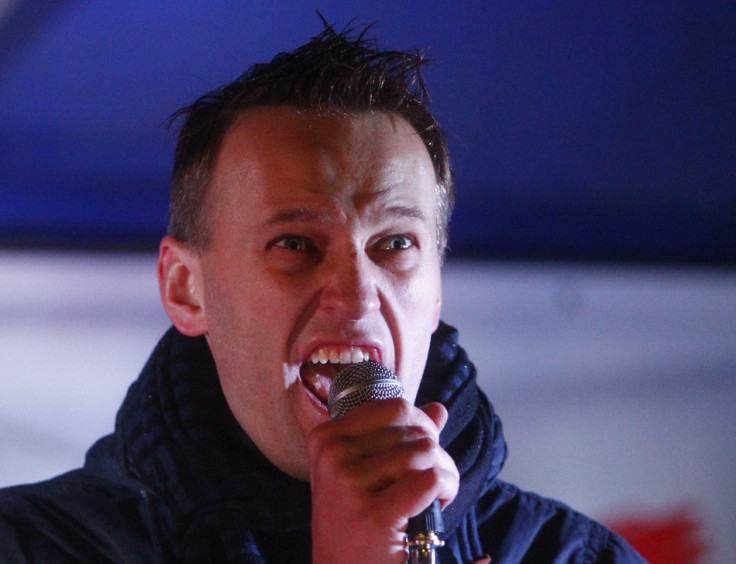 In the extremely volatile political situation prevailing in Russia following the widespread protests over the alleged mass rigging of votes in the December 4 parliamentary elections, there are unmistakable signs of a new leader emerging, giving great hope to the country's urban youth.
Noted blogger and anti-corruption campaigner Alexei Navalny is not there on the forefront of protest rallies at the moment. Instead, he is housed in a jail since last week's protests. Navalny, 35, has warned that Russia and its current rulers are facing an "Arab spring" like uprising.
"You cannot beat up and arrest hundreds of thousands or millions. We are not cattle or slaves. We have a voice and we have the strength to defend it," Reuters has quoted Navalny as saying in a statement issued from the jail where he is serving a 15-day term over his participation in the protest rallies.
Observers believe that Navalny might emerge soon as a potential threat to Putin who is in office for the last 12 years in various capacities. He is the champion of an internet-savvy generation and a hero among the urban youth, the Reuters report has noted.
"I would like to be president. But there are no elections in Russia," Navalny, one of Russia's most popular political bloggers, told the agency in May.
A crusader against corrupt bureaucracy, Navalny described Putin's brigade as a bunch of "swindlers and thieves" during the parliamentary election campaign, according to the report. The Russian nationalist also dubbed Putin as the "chairman of the board of Russia Inc", the agency has said.
Even some western diplomats and think tanks are envisaging a potential new leader in the controversial young blogger. "He is a clever lad. He is a talented politician," a Kremlin insider has been quoted by Reuters as saying.