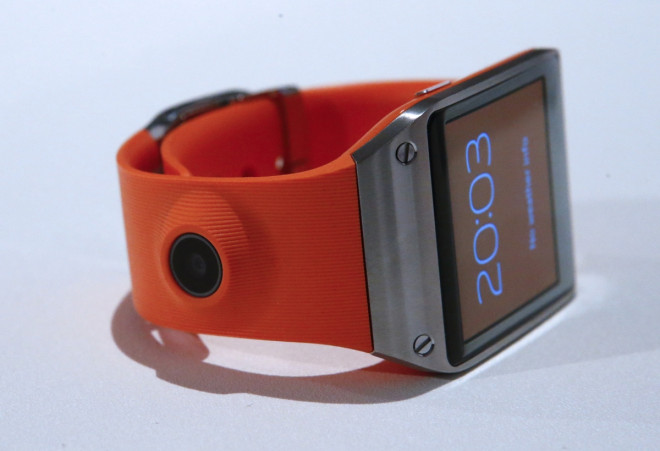 Russian authorities claim a 21-year-old man who bought a smartwatch from China in order to secretly record people and he could now face up to four years in jail.
The unnamed Russian national has been charged under Part 3.30 - Part 1 of Article 138 of the Criminal Code, which relates to the trafficking of items which could be used to secretly record audio or video.
The 21-year-old man is accused of having ordered the "internet wristwatch with built-in camera" online from China in May of 2013 according to a statement from the Prosecutor's Office of the Khanty-Mansiysk Autonomous Okrug region.
The case was brought by the prosecutor's office in Surgut, a small city in central Russia where the accused lives.
The statement reads: "The investigation has established that the young man in May 2013, while in the city of Surgut, ordered in China via [the] internet, [an] electronic-mechanical wrist watch with a built-in camera them."
Secret recording
The statement goes on to say that the prosecutor's believe the watch was bought for the purpose of "secretly obtaining acoustic and visual information in relation to an indefinite number of persons, namely, in order to record conversations with them on the audio and video for posting on the internet."
Smartwatches have exploded in popularity in the last 12 months with Samsung launching its Galaxy Gear device in September last year, which was among the first of a wave of wearable devices which are set to define the next era of technology. It has already updated the original model with two new smartwatches launched last month.
While Russian television reports about the case showed footage of the Galaxy Gear smartwatch, considering this model was not released until four months after the prosecutor claims the watch was bought, this clearly wasn't the model purchased by the accused.
At the time, one of the best-known smartwatches would have been the Pebble, but this doesn't feature an integrated camera.
It is unclear if there is a specific reason this person or the model of watch in question were targeted by prosecutors, but it could point to a wider policy to limit the availability of wearable devices like smartwatches and headsets like Google Glass in Russia.
The 21-year-old will now face a criminal trial at Surgut City Court and if found guilty could face up to four years in jail and/or an $8,000 (£4,810) fine.