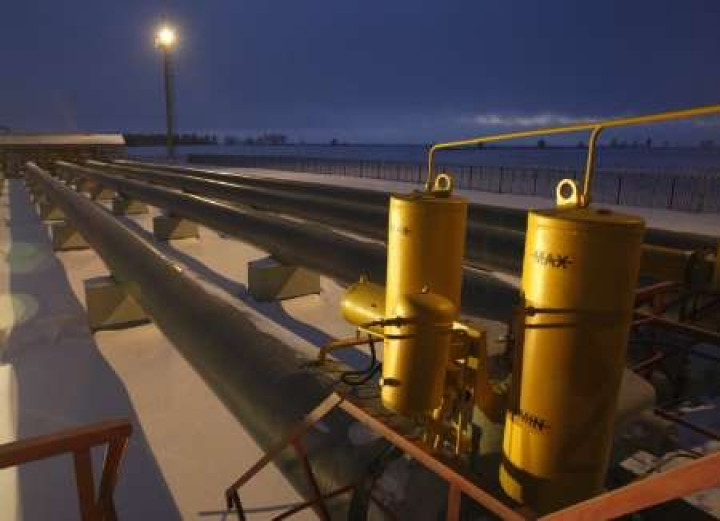 Russia's manufacturing sector expanded during the month of international sanctions, according to a Markit survey, but the research firm says the days ahead are not looking rosy for the country.
The HSBC PMI (purchasing managers' index), compiled by Markit, rose for the fourth month running in July to 51.0, up from 49.1 in June.
That was the first positive reading since October 2013. However, the latest PMI figure remained below the long-run survey average of 51.9, Markit noted.
"Output in manufacturing expanded strongly, outpacing only modest growth in new orders and ignoring a sharp contraction in export demand. This is a rather unusual combination of economic activity indicators," said Alexander Morozov, Chief Economist (Russia and CIS) at HSBC.
"We can explain it with a reference to the inventory indicator that signalled significant destocking for the second month in a row. It appears that manufacturers previously trimmed their output stronger than the decline in demand for their goods that actually occurred."
"The resulting destocking allows producers to increase output more vigorously now responding to stronger than earlier expected customers' demand."
The Russian rouble had reversed some of its losses against the dollar on 30 July after hitting a three-month high of 35.94 but has been down since.
The USD/RUB pair edged higher to 35.80 from Thursday's close of 35.73, further distancing itself from Wednesday's close of 35.55.
The Russian currency had weakened more than 6.5% in July, after touching a more than five-month high of 33.55 on 27 June, mainly dragged by economic and trade restrictions imposed by the US and allies on Russia for its alleged involvement in the Ukraine crisis.
EU's New Sanctions
The European Union, which has very strong trade relations with Russia, the world's second largest oil exporter, has joined the US by imposing new sanctions against Russia.
The new EU sanctions are aimed at restricting Russian state-owned banks from accessing European capital markets, and stop or slow the export of oil-related equipment and technology to Russia.
They also will stop new contracts for arms imports and exports between the European Union and Russia, and prohibit the export of goods and technology that can be used for both military and civilian purposes.
Markit expects the ongoing geopolitical challenges to weaken Russia's prospects and the good picture seen in July is unlikely to continue.
"It follows that the output recovery registered in manufacturing in July is fragile. Weak export demand is of a particular concern, in this respect. Together with the recent surge in geopolitical tensions, this will not allow manufacturers to sustain output growth in the coming months, we think," HSBC economist Morozov wrote in the July PMI report.
"Meanwhile, PMI inflation indexes keep improving, showing that output prices growth eased to its 2H13 trend. This should translate into a moderation of consumer inflation in Russia going forward."