Russian PM Medvedev: 'Release Pussy Riot'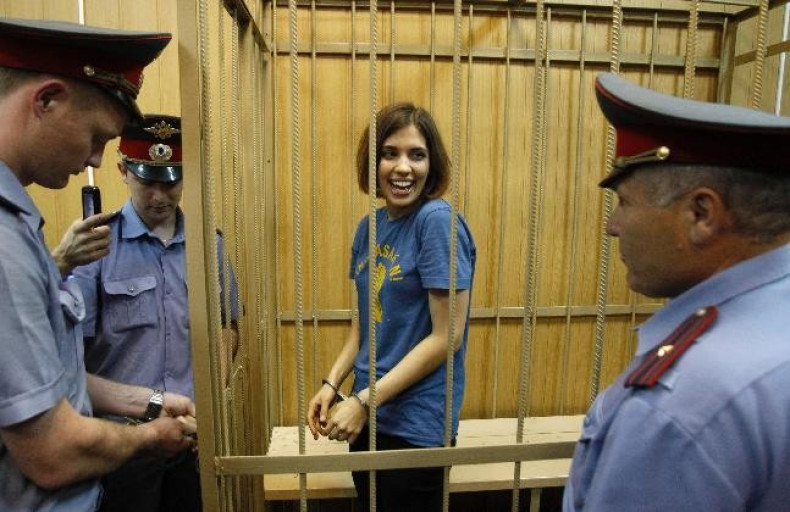 Russian prime minister Dmitry Medvedev has said the two Pussy Riot members starting a two-year terms in Urals' prison camps have done their time and should be released.
Medvedev said he "resents" the feminist punk rockers - the way they look and what they do - so much that "I hardly want to talk about them". Nonetheless, if he was a judge, Russia's PM would release them because "it is not correct to send them to prison".
"They have spent a long time behind bars already. Enough," he said.
Medvedev statement came after president Vladimir Putin rejected Western criticism of the trial during a conversation with a group of foreign Russia experts Valdai discussion club, saying the three deserved their fate because they threatened the moral foundations of Russia.
Three members of the band, Nadezhda Tolokonnikova, Maria Alekhina, and Yekaterina Samutsevich, were sentenced to two years in prison by a Russian court for hooliganism motivated by religious hatred or hostility
Samutsevich was released after a Moscow appeal court accepted her new lawyer's argument that she was pulled out of the cathedral by security guards before she took part in the performance. The two jailed members were transferred to Soviet-style prison camps in the Russian Urals cities of Perms and Mordova.
The US State Department has called on Russia to review the case.
"We thought that the sentences were disproportionate. We think that the way they're [the Pussy Riot] being handled is inappropriate to the crime, and we call on Russian authorities to continue to review this case," said Victoria Nuland, a spokesperson of the US State Department.
Meanwhile, the latest episode of the irreverent American cartoon South Park featured Jesus Christ in a Free Pussy Riot t-shirt.