Rwanda referendum: Counting under way as Kagame likely to get green light to run in 2017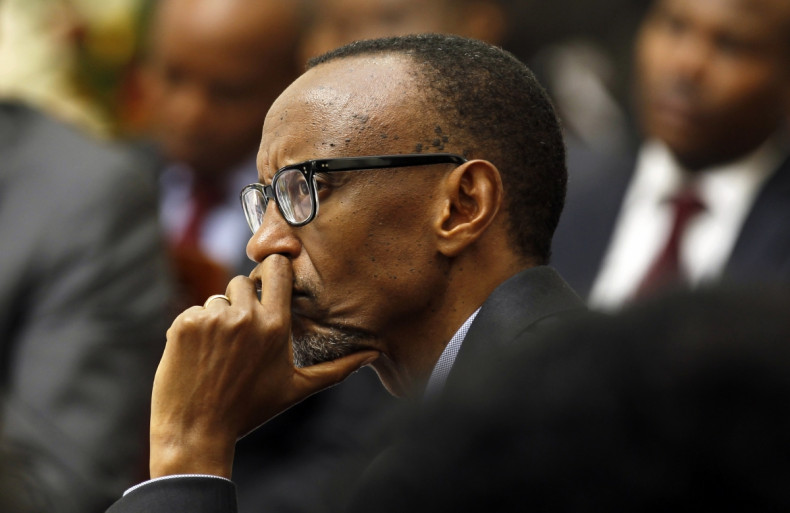 Polls have closed in Rwanda where more than six million people voted on proposed constitutional changes to allow President Paul Kagame to run for a third term. At least 38,000 Rwandans living abroad voted on 17 December, with preliminary results expected during the weekend (19-20 December).
Final results will be revealed as early as 20 December, but several analysts believe Kagame will be able to run in the 2017 election as the majority of Rwandans are expected to back the proposed amendments.
A Rwandan living in Norway, who spoke to IBTimes UK on conditions of anonymity, explained that he would vote against the amendments only if some conditions were met. He said: "If we had a viable opposition, a functional leadership within the civil service and strength of other institutions within, I would vote no."
A Twitter user cited security and economical development as reasons for his yes vote.
The referendum was scheduled earlier in December after the parliament backed a proposal to amend article 101 concerning presidential terms. It is believed that some 3.8 million Rwandans signed a petition calling for a third term for the sitting leader.
Kagame, 58, has been president of Rwanda since 2000 and, at present, is bound by the constitution to step down after serving two consecutive seven-year terms. Should "yes" votes prevail, Kagame could be re-elected in 2017 and stay in power for two subsequent five-year terms under the terms of the amendment, potentially until 2034.
According to an official document sent to IBTimes UK, the proposed provisions of article 172 establish that Kagame is eligible to be elected not only in the 2017 election, but also the following two in 2024 and 2029.
The document reads: "President Paul Kagame is, like any other Rwandan, fulfilling the requirements, eligible for the coming seven-year term of office. The President elected for that term which will expire in 2024 may run again for the term of office provided for in Article 101."
The document adds that proposed amendments would reduce terms in office for senators as well as for the president and vice president of the Supreme Court from eight to five and they would be renewable, but only once.
Kagame – seen by many as the man who stopped the genocide that caused the death of at least 800,000 Tutsis and moderate Hutus in 1994 – said he will make a decision on the future of his political career after the referendum.
On the other side, Kagame has been accused of cracking down on political opponents and freedom of speech, implementing a climate of fear. The government denies these allegations claiming a change of the constitution is the result of the population's will.
A delegation of foreign envoys in Rwanda expressed concern at the speed with which the referendum was being held, as well as the lack of public debate. However, Senator Tito Rutaremara told diplomats the debate on the referendum started five years ago and Rwandans had time to understand and discuss their options.
Frank Habineza, leader of the country's only opposition party – the Democratic Green Party of Rwanda (DGPR) – told IBTimes UK he is against the changes. He added that although he believes amendments are likely to be approved, "no" votes still stand a chance to win.