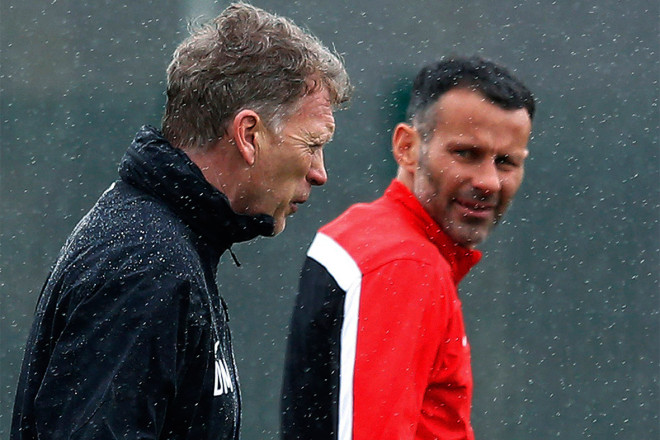 Ryan Giggs has admitted that he would like to have had more playing time at Manchester United this season but he denies any rift with manager David Moyes.
The 40-year-old midfielder has only started six Premier League games this campaign, with some reports claiming that he has no relationship at all with Moyes - even though he was appointed to his backroom staff last summer.
Asked about the rumours before United's Champions League game against Bayern Munich, Giggs told Manchester United's official website: "The relationship is good, There is no problem with the manager.
"I know a lot of stuff has been said [in the media] but I don't know where it has come from. Of course, as a player you want to play all the time but I know I'm not going to play every game.
"The last time I played [against Olympiacos] was my first start in six or seven weeks but we have a lot of players to choose from.
"You've seen from the performance against Olympiacos that I'm always ready to play. That's what you have to do, not sulk because you're not playing. You've got to be ready to play for the team and I was."
After playing a crucial role in the 3-0 victory over Olympiakos in the Champions League last 16, Giggs is expected to be in the starting line-up this Tuesday to face the German giants.
And even though Bayern have been earmarked as the main favourite to win the trophy this season, Giggs believes that United can beat them.
"We don't see ourselves as underdogs.We see ourselves as Manchester United playing at home in the Champions League, so we're looking forward to it," he said.
"These are two huge clubs with two great histories, two teams who have played football the right way."
Asked if this could be his final European campaign as a player, Giggs added: "I don't know. I'll tell you after tomorrow maybe.
"I'm trying to enjoy this season and at the end I'll take stock and see what I want to do. I'm enjoying my football as much as ever, I feel fit but I'll make a decision at the end of the season."