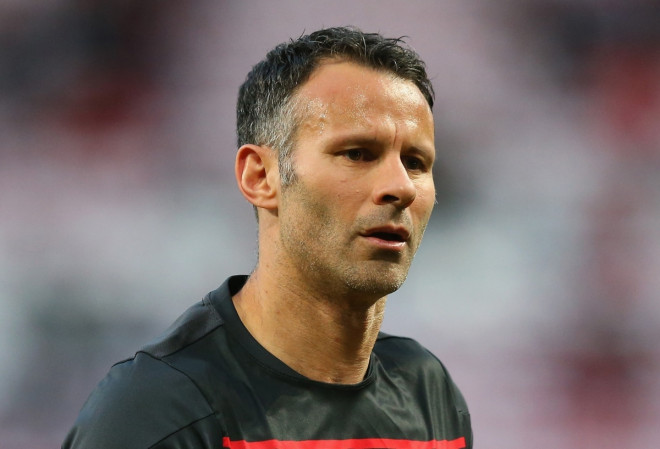 Ryan Giggs has said he'll always be grateful to David Moyes in his first press conference as interim player-manager of Manchester United.
Giggs also said it was a "shock" when he was asked to take charge of United, but vowed to restore the enjoyment factor for players and fans alike.
Giggs was handed temporary charge of United following the sacking of David Moyes, who appointed him as a coach last summer. Reports have suggested the two have not seen eye to eye this season, but Giggs was quick to thank his predecessor in the Old Trafford hotseat.
Giggs began the press conference by saying: "I'd like to go on record to thank David for giving me my first chance in coaching. It's something I will always remember when he rang me and asked me to come on board. He gave me the opportunity for my first coaching role."
The legendary Welsh midfielder continued: "It has been a difficult week for the club. It was a shock to me on Tuesday when I spoke to Ed and he informed me David was leaving.
"It's been a whirlwind week for me, but one I've enjoyed."
Giggs described the appointment as "the proudest moment of my career", but refused to comment on whether he wants the job long-term, saying: "I'm just concentrating on the four games remaining".
However he did joke that, now he is in charge, "I'll give myself a five-year [playing] contract!"
When asked about his playing philosophy, Giggs said his approach will be predicated on "passion, speed, tempo. I want them to be brave, have imagination, everything I expect from a United player.
"I want to bring back the smiles on the faces of the fans. I can't wait for Saturday. The stadium will be bouncing, the players have looked great in training this week."
Club legend
Giggs is United's most decorated player of all time, after winning 13 Premier League titles during 23 years as a player at Old Trafford.
He has scored 114 goals in 671 games for United, and is the only player to have played in 22 successive Premier League seasons.
Giggs was appointed just hours after the dismissal of Moyes, who endured a torrid 10 months at Old Trafford, during which he lost 15 games.
United are out of the Champions League places and have no chance of competing in Europe's premier competition next season. However the end of their season has been given new impetus by the installation of Giggs as temporary boss.