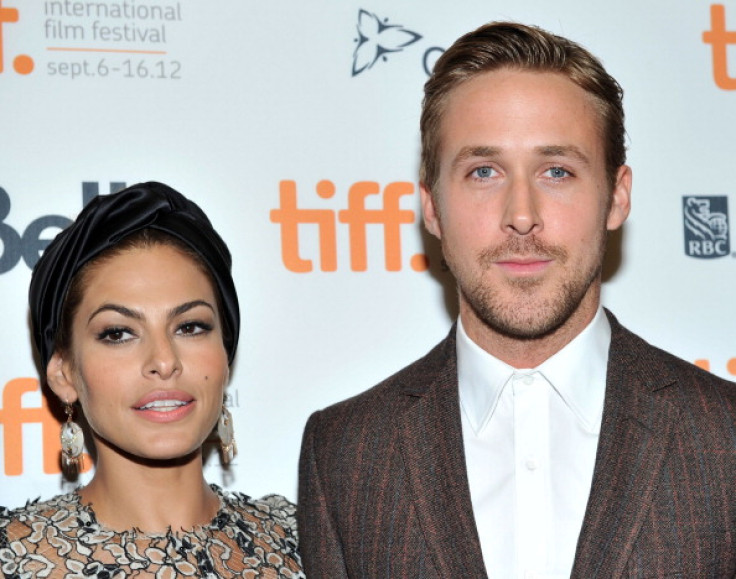 Canadian actor Ryan Gosling has opened up about his long-term partner Eva Mendes. The Notebook heart-throb who is normally very private about their relationship, gushed about the actress.
"I know that I'm with the person I'm supposed to be with," he told Hello! magazine. He added that the only quality he looks for in a woman is "that she's Eva Mendes. There's nothing else I'm looking for."
The couple have been dating since 2011 when they co-starred in The Place Beyond The Pines. On 12 September 2014, the pair welcomed their daughter, Esmeralda Amada Gosling.
"This will be our first Christmas where [Esmeralda is] sort of taking it all in, so that's exciting," he said.
However, the 35-year-old actor admitted he is not too keen of Mendes' taste in music. He said: "She's obsessed with the Hanson Christmas album! No disrespect to Hanson, they're very talented kids, but I think I've heard that record enough. I'm sure it will be on a loop this Christmas as well."
In December 2014, there were reports that Ryan and Mendes are headed for a split. His former girlfriend Rachel McAdams was blamed for the couple's fights as well.
Meanwhile, in an interview with Violet Grey's digital magazine, The Violet Files, the Ghost Rider actress talked about her struggles of being a new mother.
"I'm completely exhausted. I thought my wild nights were over but these are some of the wildest nights I've ever had," she admitted.