Ryan Reynolds has been confirmed as the lead for a remake of the immortality epic The Highlander.
The Tracking Board revealed that Reynolds will take on the character of Connor MacLeod, a Highlander who discovers he is one of a small group of immortals who travel the Earth in search of each other.
When two immortals cross paths they fight to the death. An immortal can only be killed by having his head removed.
Reynolds takes the Highlander mantle from Christopher Lambert, the Belgian actor who employed a bewildering accent to play a Scotsman in the 1986 original.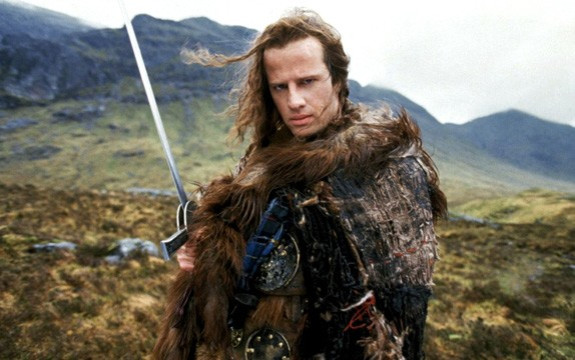 Despite over-the-top imagery making the film look like a power ballad music video and Sean Connery's bizarre turn as a Spanish conquistador with a Scottish accent, Highlander achieved a huge cult following.
The film was followed with a string of sequels. The Quickening was released in 1991 and is generally considered one of the worst sequels of all time. The Sorcerer followed in 1994 and was slightly better received.
In 2000 Highlander: Endgame was released and created a crossover between the film series and a spin-off television show which starred Adrian Paul as fellow immortal and clansman Duncan MacLeod.
Paul went on to star in 2007's Highlander: The Source, a made-for-TV film that is the most recent chapter in the saga.
Confirmation that Reynolds will be playing Connor Macleod, suggests that the film, to be directed by Juan Carlos Fresnadillo, will reboot the saga from scratch.
Whether Reynolds will be expected to play a Scotsman and whether the film will reprise the original's Queen soundtrack, are two questions yet to be answered.
Reynolds is an interesting choice for the character, as his most recent attempt to portray a much loved hero, the Green Lantern, was a flop.
The actor, who was acclaimed for his perfomance in claustropohbic thriller Buried in 2010, has also maintained a link with foul-mouthed psychotic assassin Deadpool, who he played briefly in X-Men Origins: Wolverine.
Reynolds has repeatedly confirmed in interviews that a stand-alone Deadpool film is in the works.
This clip from Origins suggests Reynolds should be comfortable for any swordfighting training required to play MacLeod: