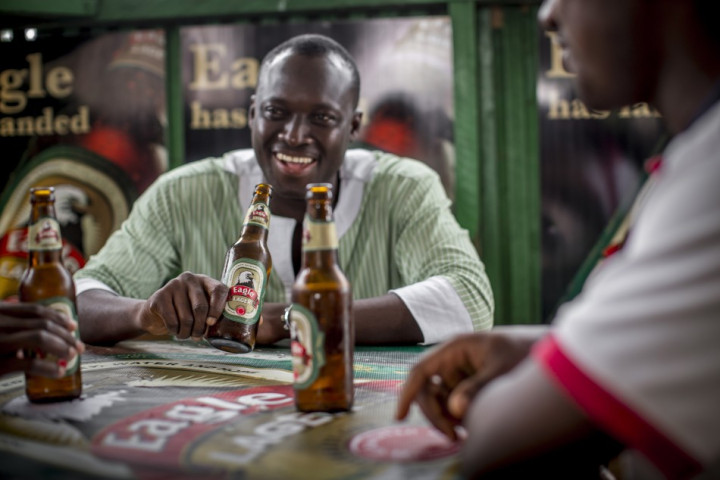 SABMiller, the world's second largest brewer after AB InBev, said group revenues rose 10% for the financial year ended 31 March, 2013, after the Asia-Pacific and Latin American markets reported stronger revenue and profit growth. But pre-tax profit was down 16% due to exceptional charges.
The UK-based maker of Miller Genuine Draft and Peroni said revenues touched $34.5bn (£22.9bn / €26.8bn) for the year to 31 March, 2013, while pre-tax profits touched $4.7bn (£3.1bn / €3.6bn).
Belgium-based AB Inbev makes Budweiser and Stella Artois.
"I am delighted to report another year of significant progress and strong results for the group. Through a combination of innovation, effective brand development and good commercial execution we continued to develop the beer category and widen the appeal of our products.
"Strong growth in our developing markets was supported by investments in additional capacity, commercial capability and distribution reach. Group revenue grew by 10% and the focus on operating efficiencies helped us achieve growth in profit margins," acting Chairman John Manser was quoted as saying in a SABMiller statement.
The Asia-Pacific region posted the highest EBITA increase, of 166%, owing to a full year's impact of the Foster's acquisition in Australia, acquired by SAB in 2011, and benefiting from Chinese acquisitions made in the prior year.
EBITA grew 13% in both the Latin American and African markets, while North America posted a 2% increase in EBITA.
In Europe, EBITA was down 6% owing to the weakening of European currencies against the US dollar, while in South Africa, beverages' reported EBITA decreased by 3% after the depreciation of the South African rand against the US dollar in the year.
SABMiller's net debt reduced by $2.1bn ending the year at $15.7bn.
The company will dole out a final dividend of 77 US cents per share, taking the total dividend paid during the year to $1 per share, an increase of 10.0 US cents over the previous year, the statement said.