Whatever it takes... that seems to be Sacha Baron Cohen's mantra when it came to promoting his latest film The Brothers Grimsby. The actor braved the evening chill for the world premiere of his film in London, dressed as his character Nobby Grimsby in a polo neck, socks, sandals, gun holster and a blue underwear.
He completed the look with the goofy hairstyle, extended side burns, paunch and a beer can in hand.
The 44-year-old arrived at the premiere at Odeon Leicester Square on 22 February in a grey Volkswagen van wearing a bathrobe, which he later took off to reveal his briefs. He then strutted in the red carpet with a bevy of pretty and equally underdressed women.
He later met up with wife, actress Isla Fisher, who also appears in the film. She fed him chips and posed for the cameras before heading in for the screening.
Cohen attended the Paris premiere on 16 February in what looks to be the same polo neck and underwear but then he decided to team them up with a pair of trousers as well. So what if they had to stay unbuttoned and unzipped to make room for his fake belly.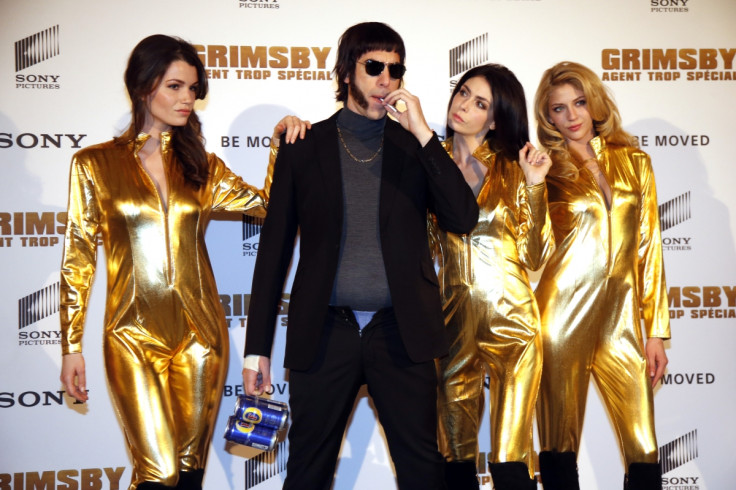 The Brothers Grimsby, which also stars Mark Strong, Rebel Wilson and Penelope Cruz, releases in the UK on 24 February and in the US on 11 March.