Sacha Baron Cohen to star as Queen frontman Freddy Mercury
The show will go on - after comedian agrees to star, direct, write and produce biopic that has been seven years in the making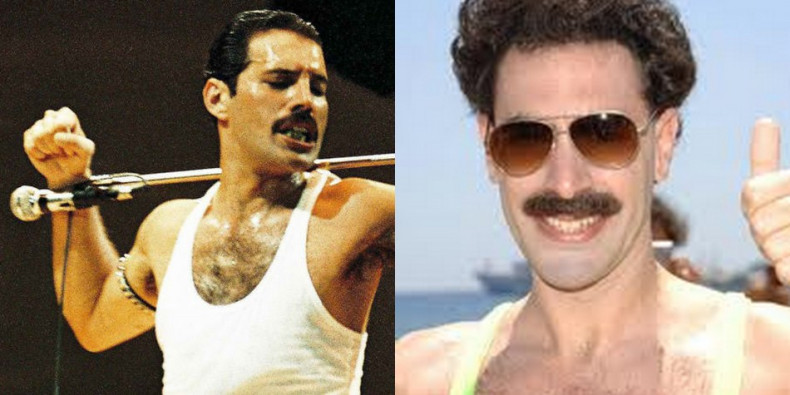 Comedian Sacha Baron Cohen will star as former Queen frontman Freddie Mercury in a biopic of the band that has been in the making for seven years.
The British actor will also write, direct and produce the film, said their manager, Jim Beach, who announced the news at the Artist & Management Awards at London's Troxy on Thursday.
"You have probably followed the saga of the famous Queen-Freddie Mercury biopic which has been developing in Hollywood for the last seven years,' Beach told the audience.
"An important breakthrough is that we have now managed to persuade Sacha Baron Cohen to write, produce and direct this movie, and he has also agreed to star."
Cohen, 43, has been linked to the project since 2010, but quit it two years ago following "creative differences" with band members Brian May, 67, and Roger Taylor, 65.
"In the end, we felt that his presence in the movie would be very distracting," May said in 2013.
"He makes outstanding performances but they're very much Sacha Baron Cohen performances. And we thought there has to be no distraction in the Freddie movie — we didn't think that could really happen with Sacha."
Cohen also reportedly clashed with the band over the direction the biopic would take. The remaining members wanted to make a family-friendly film, while he was looking forward making a tell-all rated-R flick based on the lead singer's life.
British actor Ben Whishaw was then reportedly been cast as Freddie Mercury, before that too was shelved.
Cohen has not issued a statement since rejoining the project.
He is best known for creating the characters of wannabe rapper Ali G, hapless Kazakh TV presenter Borat and camp Austrian fashion reporter Bruno.