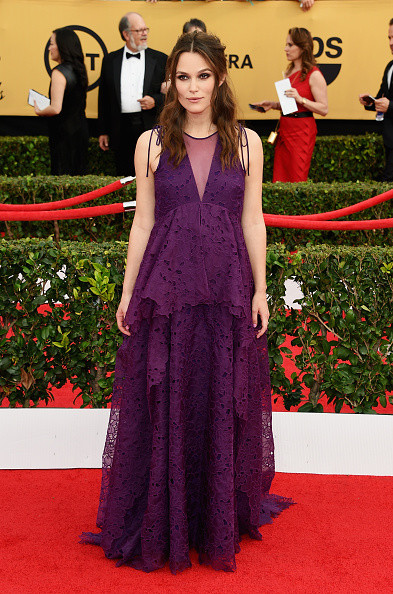 The stage is set for the 2015 SAG Awards as Hollywood's finest hit the red carpet for the keenly anticipated event.
The Screen Actor's Guild Awards is regarded as a precursor to the Oscars and winners are hotly tipped to be Oscar favourites.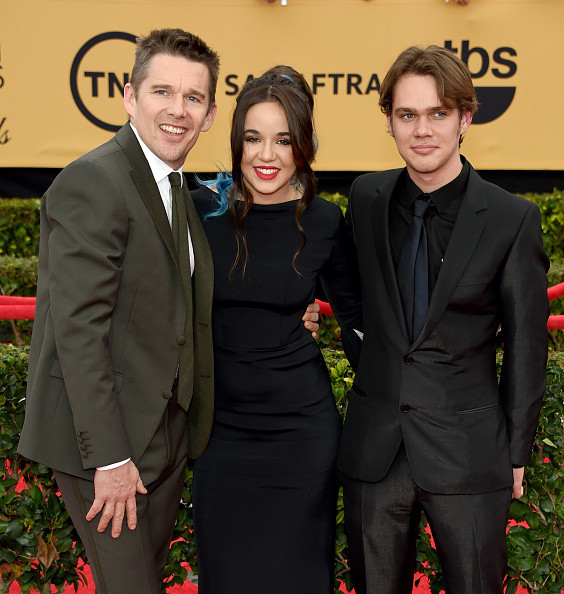 The glamourous night, which also recognises some of the best talents in TV, is taking place at the Shrine Auditorium in Los Angeles.
The stars of the big and small screens were out in force to celebrate the best in their industries.
First up on the #ERedCarpet: Eddie Redmayne http://t.co/BqYu3WSznn #SAGAwards pic.twitter.com/ezODqqoIGl

— E! News (@ENews) January 25, 2015
British hopeful Eddie Redmayne was one of the first stars on the red carpet. The actor who recently walked away with a Golden Globe for his portrayal of Stephen Hawking in The Theory of Everything is a strong contender for the top prize again.
The Big Bang Theory star Kunal Nayer posted a picture on Twitter of himself with his wife ahead of the evening writing: "Swag it up." On a winning streak with their film, the cast of Boyhood Ethan Hawke, Lorelei Linklater and Ellar Coltrane posed for photos with Linklater showcasing gothic glamour.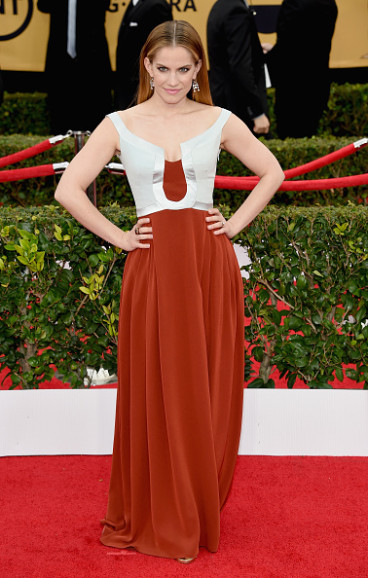 My Girl actress Anna Chlumsky wore a striking dress with bold red and white colour blocking while Pretty Woman star Julia Roberts made a style statement in an unusual one piece black trouser suit.
The Good Wife star Julianna Margulies matched a vibrant blue ruffled dress with minimal make up and accessories, while Julianne Moore complemented her red hair with an emerald green gown.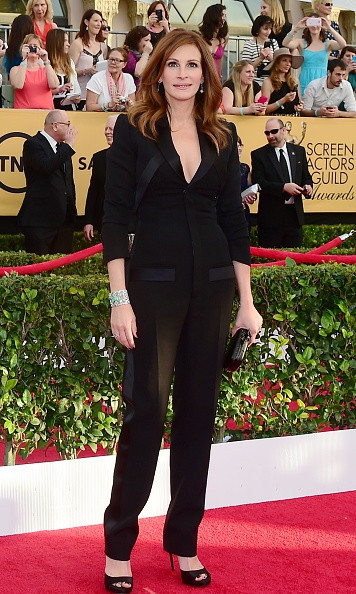 But it was Keira Knightley who won the fashion prize on the night. The British star who is nominated for her performance in The Imitation Game covered up her pregnancy bump in a deep purple Erdem gown, with gathered ruffles and an appliqué design.
Frontrunners for the main prize are Michael Keaton for his performance in Birdman and Reese Witherspoon for Wild.
We are LOVING @Sarah_Hyland's #SAGAwards look! http://t.co/aDOO6JklXT #ERedCarpet pic.twitter.com/TcFVh3hzO7 — E! News (@ENews) January 25, 2015
The Birdman has landed at the @SAGawards! Will this be @MichaelKeaton's big night? #SAGAwards pic.twitter.com/7LjPUwwByj

— ET Canada (@ETCanada) January 26, 2015