Sam Allardyce has praised the performances of young defender Daniel Potts who has excelled since being handed the chance to shine in the West Ham first team this season.
The 18-year-old has come through the famed West Ham academy and has started five games for the Hammers this season, including putting in an impressive performance in the 2-2 draw with Manchester United in the FA Cup.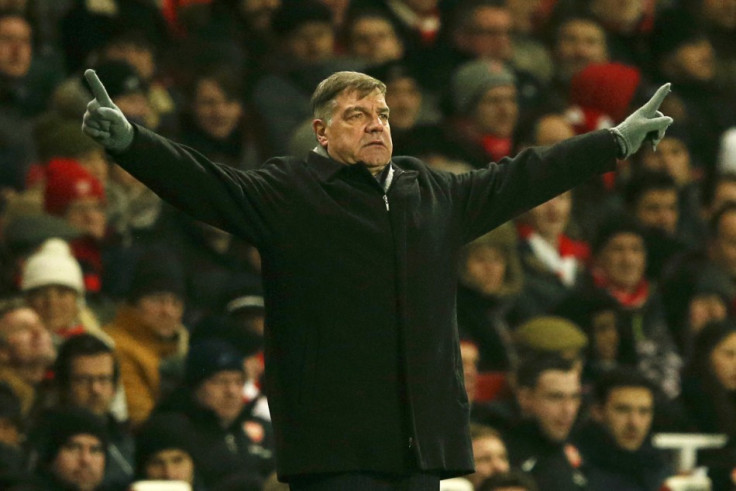 Potts, who is currently sidelined after a nasty clash of heads in the game against Arsenal, is looking to emulate the achievement of his father, Steve, who played more than 500 games for West Ham after graduating from the academy all the way back in 1984.
The east London club have a rich tradition of bringing through home grown talent and Allardyce admits that he has been impressed with how easily the youngster has adapted to working alongside the first team.
Asked how he knew that Potts was ready for first team action, Allardyce said: "Well it is about introducing him into the first team squad from the development squad first of all. You see his reports, you go and watch him in the academy games and then in the u-21 games and then you invite him into your senior training squad and you see how he handles that situation.
"Some players come in and integrate very naturally, some find it a bit daunting so then you need to send them back to the development squad and assess when the right time would be to bring them back.
"But Danny has done particularly well in all departments and hence why he has played in the first team."
The former Bolton manager also spoke of how important it is to continue to bring players through the youth ranks, something West Ham have always relied on with the likes of Rio Ferdinand, Frank Lampard, Joe Cole and Glen Johnson all starting out at Upton Park.
"I think that every football club's strategy should be to develop young players and I think there should be more emphasis on it than there has been in recent years," said Allardyce.
"The problem is that results are everything in the Barclays Premier League and everybody focuses far too much just on that. People forget that development and long term strategies are extremely important.
"West Ham's history is one of the best, the development of players at West Ham has been an outstanding bonus to the football club over many years. Tony Carr has done an absolutely terrific job but unfortunately it is getting more and more difficult due to the circumstances that we have to work under.
"There is more development money coming into the game but yet again it is still a question of time. There really isn't enough time.
"From a club perspective at West Ham we work very hard to get as many academy graduates in the West Ham side as we possibly can. At the moment we have got Mark Noble, Jack Collison, James Tomkins and Danny Potts who is only 18. We are on the right track but we should be developing more."
For more insight from Sam Allardyce and other leading managers plus exclusive Premier League highlights go to www.yahoo.co.uk/sport