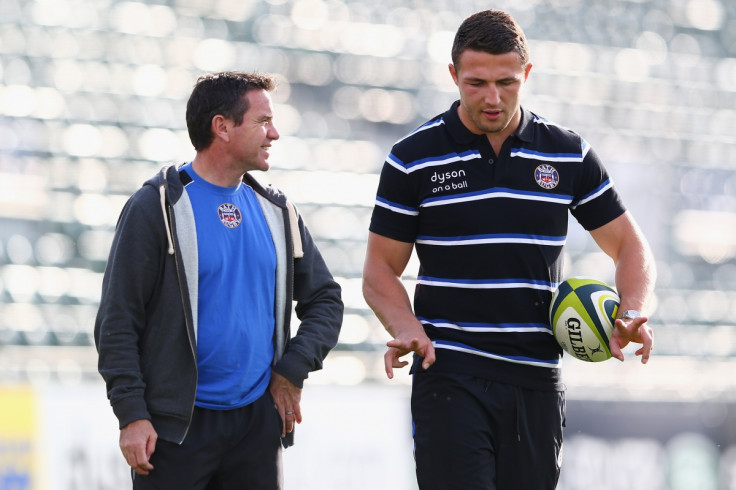 Sam Burgess has issued a swift riposte to potentially inflammatory comments made by Mike Ford concerning his return to the South Sydney Rabbitohs, insisting that he is proud of what he achieved during his short stint in rugby union. The 26-year-old switched codes for the second time after just 12 months last week following a disastrous World Cup for England that ended in a humiliating pool stage exit, later revealing his heart just was not in it.
The decision to renege on the final two years of his Bath contract drew a disappointed response from head coach Ford, who said: "All I know is that he didn't have the stomach to see out his contract. For me this was the time to roll his sleeves up and become the player that I thought he could be - and he chose not to.
"You don't know what he was thinking, it wasn't until the final talk I had with him that I felt there was nothing more I could do. But I did speak to him about that and about what a fantastic player he could be, and about the investment the club and the players had made in him, and that it was time to repay that. But he chose differently."
Addressing those barbs during the first press conference of his second stint with the Rabbitohs at Sydney airport, Burgess replied: "I went there, I met some cool people and had a great time learning a new game. I played 20, 21 games for Bath and five games for my country in a short space of time. Everyone is saying that is a failure but if you saw the work that went in, the commitment to get in that position, I'm proud of what I achieved.
"Mike may be a bit upset and that's fine. What did he say? That I missed my mum? Who doesn't miss their mum? I'm not afraid to say that. Fordy is entitled to say what he wants but I think that's more a reflection on himself than me."
Mike is not the only member of the Ford family to appear critical of the player since his early departure from the Rec was confirmed. Son and fly-half George, a former teammate of Burgess at both club and international level, has also declared himself "massively disappointed" that the player had chosen not to honour his commitment to Bath and subsequently left a sizeable hole in the team's back row.
The club have now moved swiftly to fill that void, with Scotland international and powerful ball-carrier David Denton completing a move to Somerset from Pro12 outfit Edinburgh on 10 November after a series of impressive World Cup displays.