Mike Brown has expressed his displeasure at the seemingly anonymous revelations that have followed in the aftermath of England's embarrassing early exit from their home World Cup. The spiky Harlequins full-back, who started matches against Fiji, Wales and Australia before featuring as a replacement in the Pool A dead-rubber meeting with Uruguay, labelled the latest story as "ridiculous".
The fall-out from England's 2011 tournament disgrace in New Zealand was wide-ranging and characterised by the leaking of three confidential reports, including one compiled by the Rugby Players' Association (RPA), which laid bare the squad's private and confidential thoughts on the whole set-up from coaching staff to drinking, discipline and selection.
While the recriminations from the latest failure have not yet reached quite the same explosive scale, unflattering stories continue to emerge from the camp including the latest revelations that long-serving kit man Dave Tennison is being probed by the Rugby Football Union (RFU) over suggestions that he advised certain players to invest money in a company called LGO Energy, only for an estimated £100,000 to be lost when the share price dropped sharply.
That story in particular appears to have irked Brown, who encouraged any potential sources to put their names to such claims and admitted his trust in the squad had effectively been eroded. "There has been a story at the weekend which is absolutely ridiculous so the trust has gone now as far as I am concerned," Brown told The Telegraph. "I worked so hard to play in a World Cup and I am passionate about playing for England.
"It is just difficult because we have not left it in a good place and it doesn't help with all these people deciding to pipe up in the squad that probably shouldn't be, probably anonymously. I don't think anyone was good enough in an England shirt to be piping up saying: 'This was wrong, that was wrong' and that sort of thing.
"If they are going to say something, I think they should put their name to it. That is going to make it even more difficult when we [the England squad] do meet up because I think the trust has been, as you can imagine, completely shot now. But it will come out who it was at the end of the day so it will be interesting when it does because I will be one of the first people to speak to them."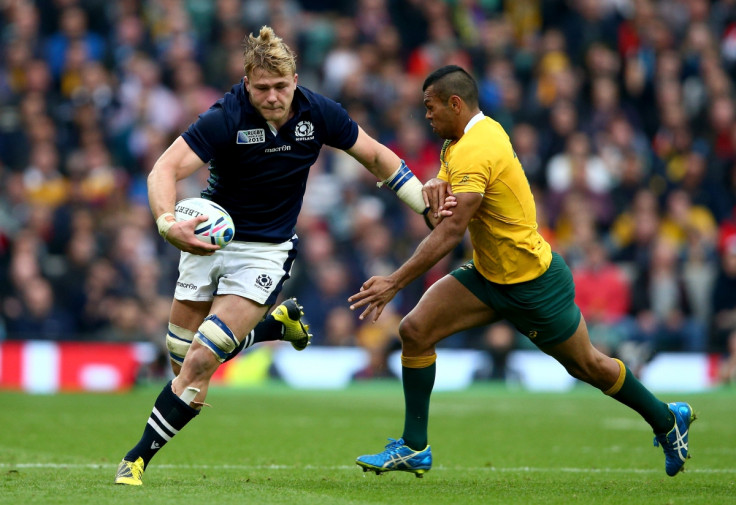 Elsewhere in rugby union, Bath have moved quickly to compensate for the recent loss of Sam Burgess by completing the signing of David Denton from Edinburgh. The powerful Zimbabwe-born back-rower impressed in his four appearances for Scotland at the World Cup, with his excellent showing against Australia in a last-gasp 35-34 defeat to Australia at Twickenham piquing the interest of Mike Ford.
The deal is still subject to a medical and the highly rated ball carrier will not make his debut in the European Rugby Champions Cup opener against reigning champions Toulon at Stade Mayol on 15 November.
Earlier on 10 November, Burgess spoke out on his decision to switch codes for the second time in 12 months in order to complete a return to the NRL's South Sydney Rabbitohs, claiming his heart just was not in rugby union as he bids farewell to the Aviva Premiership after just 17 appearances.
Rugby Players' Association