Sam Hallam Tastes Freedom after Murder Conviction of Essayas Kassahun Quashed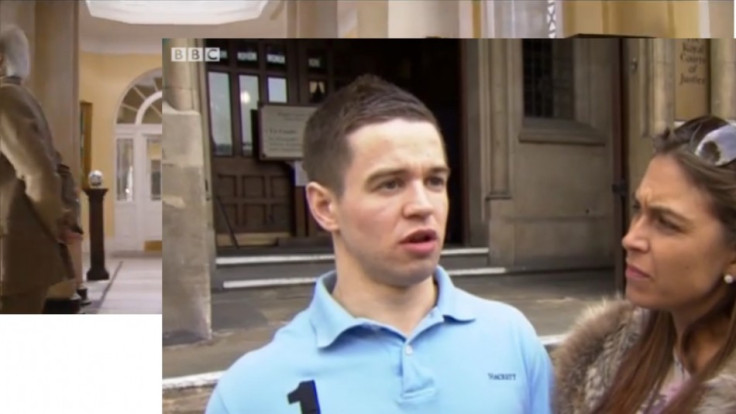 A man, who spent seven years in jail for a crime he has maintained he never committed, has been freed today after a judge concluded he was not guilty of murder.
Sam Hallam, 24, was today cleared of the murder he was convicted for in 2005 where the Old Bailey heard he had killed a trainee chef, Essayas Kassahun.
A statement from Hallam was read aloud outside the Court of Appeal by Paul May, who spearheaded the campaign to free him.
He said: "The identification evidence against me was so unreliable it should have never been put to the jury.
"The Metropolitan Police should have followed up leads which would have proved my innocence of the terrible murder of Essayas Kassahun.
"They should have disclosed all the relevant evidence in their possession to my lawyers and they didn't.
"I now need time to recover with my family and friends from the nightmare I've suffered for the last seven and a half years.
"Justice has long been denied to me but it has now finally prevailed."
Hallam was just 18 when he was convicted of the murder of Kassahun who died after being attacked by a group of youths in Clerkenwell, central Lonodn..
Hallam, of Hoxton, east London, sat in the public gallery alongside his mother when Lady Justice Hallet ruled that his incarceration was "unsafe".
He had the support of actor Ray Winstone, who is the uncle of Hallam's best friend, claims the ordeal is an "outrageous miscarriage of justice".
Winsttone, who found fame playing a young, violent convict in the 70s classic Scum, added: "Someone must answer for this outrageous miscarriage of justice," the actor said.
"A young man lost his life. His family will never get over that.
"The killer is out there because the police involved in this case did not do their job.
"Who will answer for this miscarriage of justice?"
Ray Winstone Slams Conviction after the Release of Sam Hallam
© Copyright IBTimes 2023. All rights reserved.