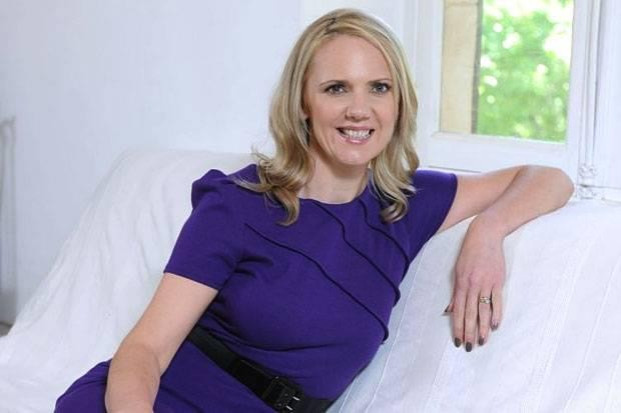 Daily Mail writer Samantha Brick became an Internet sensation after her 'Women hate me because I'm beautiful' article in the newspaper last year, and tens of thousands of critics lambasted the 41-year-old for her self-aggrandizing comments and inflated opinion of herself.
And now, the 42-year-old has claimed that being fat signifies failure and admitted she has been on a diet for 30 years. Brick's article was in response to news that Hollywood legend Joan Collins had revealed that the secret to her good looks was to spend every day of her life dieting.
"The logic is simple and irrefutable: any self-respecting woman wants to be thin, and to be thin you need to spend your life on a diet," she wrote, "I don't believe overweight is ever attractive. Whether we like it or not, we live in an age and a part of the world where men and women regard thin as beautiful.As an actress, this is something Joan Collins understands only too well, revealing last week that the secret to maintaining a perfect hourglass figure into your 70s is spending every day on a diet."
Brick also appeared on This Morning show and claimed that the answer to happiness is skinniness.
"In the article I talk about the first time that I realised that I was overweight and overlooked and chose to do something about it. I am not suggesting that anyone follows my 14-year-old self's diet methods but we do have a massive problem in this country with obesity. 66 per cent of the population are obese and 25 per cent of 4 and 5 year olds are overweight, it is a massive issue," she told to show hosts Holly Willoughby and Phillip Schofield, adding, "I put on weight while undergoing IVF treatment and my husband has been incredibly supportive but yes I do think that he would leave me if I got fat."
Twitter users have posted some unflattering comments about her.
"@busolaevans "There is nothing in life that signifies failure better than fat." Apart from being you, Samantha Brick."
"@Unnamedinsider Samantha Brick says being fat means you're a failure, but her career shows you don't have to be fat to be one #thismorning"
"@malik_fatima No wonder Samantha Brick has no female friends she probably tries to serve them polo mints for lunch"
"@xsteph_hx2010 So the Samantha brick diet debate was trending... Don't think it deserves that really. Gladly I missed it! She's a knob. "
"@mediaevalgirl I guess we aren't the only ones plagued by embarrassing idiots...Samantha Brick? WOW...Jesus England, I'm so sorry. #Bleurgh"
"@JamieTuohy Dos Samantha Brick live her life as a piss take? Or is she actually THAT deluded?"
"@peatreebojangle I like to tell myself Samantha Brick is an ingenius comedian. Otherwise I'd have to kill myself."
"@VagendaMagazine Samantha Brick says nothing in life signifies failure better than fat. To which we say: what about having a job at the Mail?"
"@Halcruttenden Samantha Brick's back to remind us that, however stupid you feel, there's someone more stupid writing for the Mail."