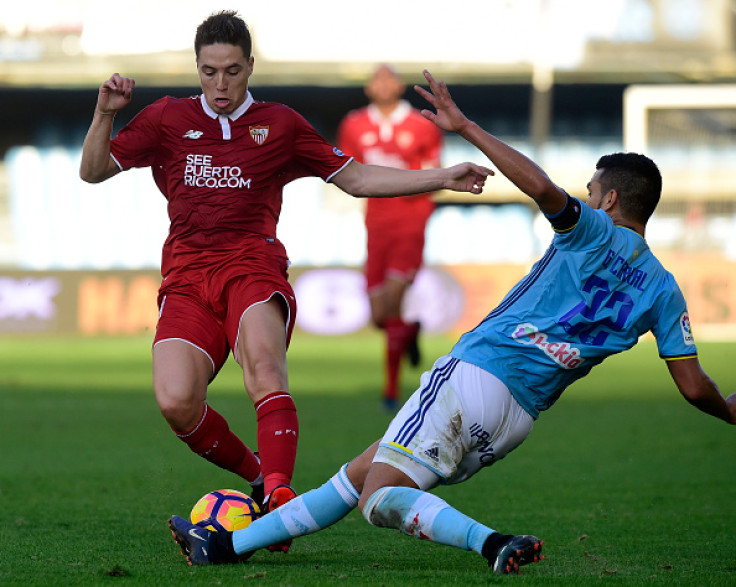 Former France international Samir Nasri could be banned for up to four years if he is found guilty of violating the Wada rules after visiting an intravenous vitamin therapy spa last month. The midfielder is currently on loan from Manchester City at Sevilla and will be allowed to represent the Spanish side until proven guilty.
Nasri was found at Drip Doctors, an intravenous vitamin therapy and lifestyle medical spa based in Los Angeles, which informed the Wada that Nasri may be using prohibited IV treatments.
Wada has prohibited intravenous therapy more than in quantities of 50ml per six-hour period or less, with the exception being if there has been a special provision on the basis of medical grounds.
"A violation of Article 2.2 of the code could result in a sanction of up to four years," Wada spokesman Ben Nichols said in a statement, as quoted by Goal. "However, this will depend upon factors such as whether or not the use was intentional and if unintentional, the sanction could be subject to further reductions on the basis of no significant fault or negligence."
Drip doctors had posted a picture of Nasri on Twitter, stating that he had been given extensive treatment in a bid to keep him hydrated and ready for a full season at Sevilla. However, his account was hacked later and strewn with a series of bizarre posts. Nasri deactivated his account but not before Wada was alerted of his transgression and an enquiry set up for the case.
The midfielder will be allowed to participate in the round of 16 tie against Leicester City next month as he pleads his case with the Anti Doping Agency in a bid to save his career. The midfielder joined City from Arsenal in 2011 and has won two Premier League titles with the Citizens.