Former Arsenal midfielder Samir Nasri has revealed that the Gunners have not challenged for the title in recent years because they cannot compete with the likes of Chelsea and Manchester United in the market. The Gunners were under a lot of financial pressure over their move to the Emirates and were unable to spend as much as their more established rivals, which had a blocking effect on their progress in the league.
Nasri moved out of Arsenal in 2011 to Manchester City and has won two Premier League titles while the Gunners have won only two FA Cups in that period. Arsene Wenger started splashing the cash in 2013 when he signed Mesut Ozil and followed that up with moves for Alexis Sanchez, Shkodran Mustafi and others which has brought a sense of competitiveness to the side.
The Frenchman is currently on loan at Sevilla but could face a ban for up to four years if he is found guilty of drug abuse, for which he is currently under investigation. He will be available for their Champions League game against Leicester City next month.
"I do not know. I do not know why they aren't challenging," Nasri told French magazine Onze Mondial, as quoted by Goal. "We must also take into account the fact that when I was in Arsenal, we did not fight on equal terms with Chelsea or Manchester United. Arsenal made the choice to move to the Emirates Stadium, so there was the stadium to pay for.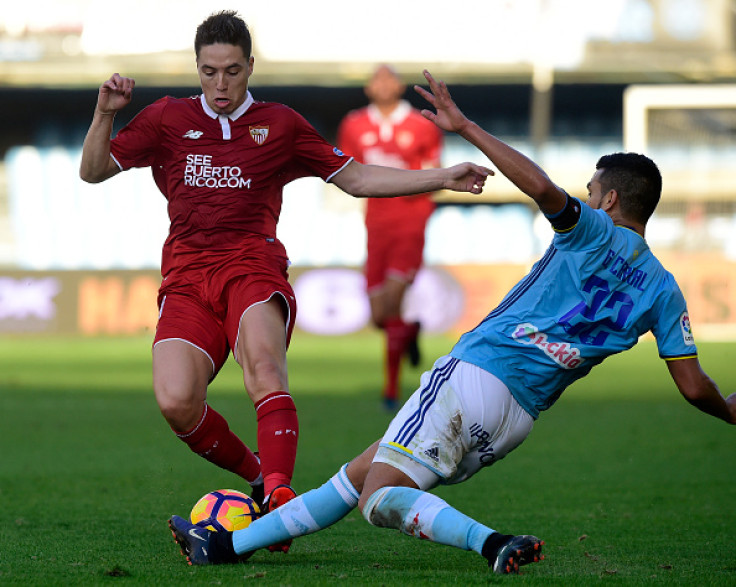 "The bosses of the club have always wanted to have healthy finances, they never wanted to go into debt. So they obviously did not recruit like the others. Since I left, they have won two Cups. They are trophies and all trophies are good to take."