In its patent trial with Apple, Samsung has been refused permission to use images from Stanley Kubrick's film 2001: A Space Odyssey.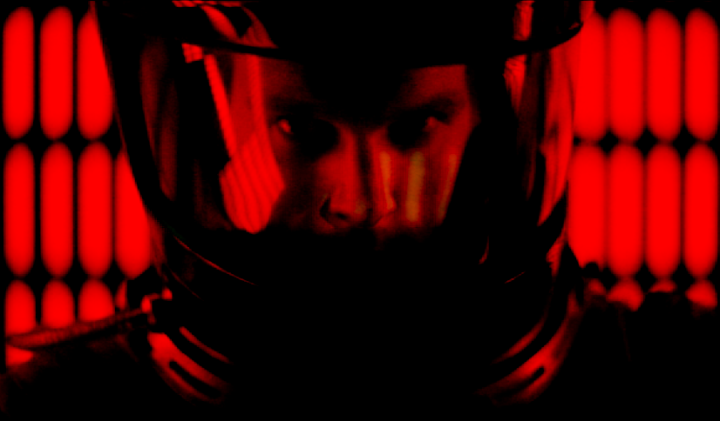 The trial between Apple and Samsung over design and utility patent infringement began earlier this week, with Apple seeking $2.5bn in damages alleging that Samsung "slavishly copied" the look and feel of the iPhone and iPad.
Samsung is seeking to show that the rectangular design of the iPhone was around before the original iPhone launched in 2007 but is having difficulty getting permission to use certain pieces of evidence in court.
Ahead of the trial beginning, Judge Lucy Koh denied the South Korean technology giant permission to use images and details relating to the F700 phone which Samsung claimed was designed in 2006.
This did not stop Samsung however, and on Tuesday afternoon, Samsung lead counsel, John Quinn, decided to issue a "brief statement" to certain members of the press with all the details relating to the evidence it was attempting to show to the jury - including slides.
Quinn's defence was that all this was already in the public domain, citing numerous publications which had reported on the F700 issue. Judge Koh and Apple did not take kindly to the matter. The Judge asked for a full explanation, which Quinn duly provided, while Apple asked the court to punish Samsung for their actions.
Apple called Quinn's conduct "egregious, because it impugned the integrity of the court." Apple believes that Samsung was clearly attempting to influence the jury of seven men and two women, and therefore the outcome of the trial.
2012: A Samsung Odyssey
In a separate motion filed by Samsung yesterday, it sought to reverse a decision made by a another judge which denied Samsung using images of devices seen in Stanley Kubrick's seminal science fiction work 2001: A Space Odyssey.
Samsung had first flagged-up that it would be attempting to use this "prior art" in August 2011, but had been denied by Magistrate Judge Paul S. Grewal. Yesterday Judge Koh agreed with him, saying his decision was not "clearly erroneous" as Samsung had claimed.
Samsung was also denied use of images from the British science fiction show The Tomorrow People. In her judgement, Judge Koh said:
"For example, Samsung referenced clips from 'Space Odyssey' and 'Tomorrow People' in its opposition to the preliminary injunction in a general discussion of the background of the field. Samsung did not, however, argue that these references supported an invalidity or non-infringement theory. That Samsung changed tack after the close of fact discovery to include these references in their invalidity theories likely prejudiced Apple, who was not made aware during the preliminary injunction proceedings that Samsung intended to rely on these two prior art references for invalidity."
While Samsung will be clearly unhappy with the latest set of decisions from the courtroom in San Jose, patent expert Florian Meuller believes they shouldn't blame the Judge.
"Samsung is noticeably unhappy about some of Judge Koh's decisions. This order won't lighten its mood. But there's no reasonable basis for blaming Judge Koh, who made a lot of effort to explain in detail the rationale behind her decisions. "
The trial continues today when Apple vice president Phil Schiller will retake the stand, having answered only a few questions on Tuesday.