A US court has ruled that lawyers representing Samsung will be ble to see how much HTC is paying Apple to licence its patents.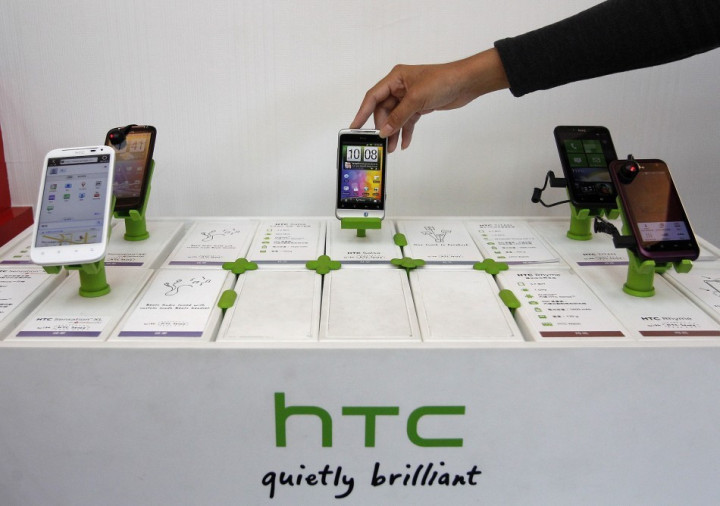 The ruling however stipulates that only counsel for the South Korean company will get access to the details and they will not be made public or shown to internal staff at Samsung
Apple and HTC had previously made it clear they would be willing to share the details of its patent licencing agreement with Samsung but with 33 specific words redacted. These words related to the amount of royalties involved.
While it is unknown for certain who is paying who as a result of this deal, it is almost certain that HTC is paying Apple, considering it is the American company which has won several court rulings in relation to patents it holds.
Apple claimed Samsung had not shown good cause for accessing the royalty details, but Judge Paul Grewal disagreed:
"Although the court is more than s little sceptical of Samsung's arguments regarding the financial terms, Rule 26 provides a broad standard of relevance. Samsung's motion to compel production of an unredacted version of the settlement agreement is granted. Apple shall produce the unredacted document without delay subject to an Attorneys-Eyes-Only designation under the protective order already in place in this case."
Samsung is seeking access to the details of the agreement as part of its on-going billion dollar patent battle with Apple.
Post Trial
The lawyers will gain access to the details of the cross-licencing agreement as part of its post-trial arguments before Judge Lucy Koh which are being heard in early December.
Apple won a historic court battle in California in September though Samsung has appealed the decision, claiming there were several issues with the jury.
Apple and HTC have made available a heavily redacted version of the agreement so far, but patent expert Florian Muller managed to get hold of a copy and discovered some interesting details.
Among them was the proviso that if one of the companies was to be bought by another company (say Samsung bought HTC) the deal would be torn up - though HTC and Apple are allowed to lend patents to other companies as part of the deal.
It was also revealed that there is a section within the agreement called "Exclusions to grant of rights" which, though redacted, indicates there are certain patents which Apple and/or HTC are keeping for themselves.
Apple is seeking to have a permanent injunction (sales ban) put in place in the US for eight of Samsung's smartphones which were found to infringe certain Apple patents.
Validity
Speaking about the validity of Samsung's claims to see the payment details, Muller said:
"I don't think the license fee is totally irrelevant, even in the injunctive-relief context, but the question is whether it's relevant enough (considering that even the willingness-to-license context as a whole is usually not given huge weight) to force Apple and, especially, HTC to disclose it."
Since the surprise agreement was announced earlier this month, there have been a number of analysts speculating how much HTC is paying Apple per device, with most settling somewhere between $6-$8. However HTC CEO Peter Chou said earlier this week that those estimates were "outrageous."
The relevance of the amount involved will ultimately be decided by Judge Koh, but should the jury's decision be upheld then the royalty figure could have a big impact on whether the $1bn fine is reduced - or increased.