Announcing a Google version of the HTC One, Google's Sundar Pichai claims the huge domination of Samsung does not harm Android or Google.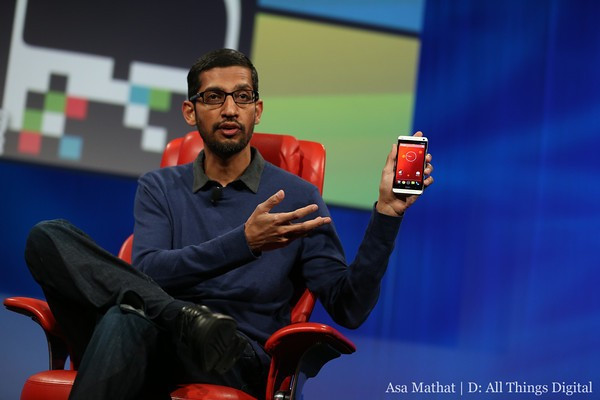 Android is the world's largest smartphone platform by some distance but despite hundreds of companies making hardware using Google's software, only one company is making any money, and that's Samsung.
The South Korean company is the world's largest smartphone maker and between it and second-placed Apple takes all the profits from smartphones. Companies like Sony, HTC and Motorola are trailing in their wake, making no money from their Android smartphones and tablets.
However, this utter domination is not something Google is worried about according to head of Android and Chrome Sundar Pichai who was speaking on Thursday at the All Things D conference in San Francisco.
"We actually owe a lot of success in Android to what they've done. A vast majority of their phones are based on Android, so I see a pretty symbiotic relationship, and we intend to keep it that way. Look at Intel and Microsoft, they collaborated for many years."
Samsung currently has a 33% share of the smartphone market with no other Android smartphone manufacturer holding above a 5% share, and most well below that. In terms of profits, Canncord Genuity said earlier this month that Apple took 57% of the profits from smartphones in the first quarter of 2013 with Samsung accounting for the other 43% - meaning no one else is making a profit.
Two or three big players
When asked if it wouldn't be better for everyone if there were two or three big players in Android, Pichai said:
"I'm going to say this and I don't think people will believe me, but I don't think it matters for us. It's not just the operating system, but it's the services on top of it, the cloud services. Look at search, maps, YouTube - we do crazy things to make maps happen - fly planes, drive cars. And we have more coming, we have Google Now. And I think that's where the innovation lays."
Pichai also addressed the issue of user experience across Android devices. Fragmentation has been a major problem for the platform for developers and users as a result of a huge variety of screen sizes, form factors and most importantly manufacturers adding their own custom skins on top of stock Android.
Google has moved to address this of late, with the development of the Nexus smartphones and tablets to show what stock Android can do, as well as announcing a Google Edition of the Galaxy S4 at Google I/O last month.
On Thursday Pichai showed off the HTC One running stock Android which will go on sale from 26 June on Google's Play Store costing $599 - with no UK pricing or availability announced yet.
Challenges
Pichai addressed the challenges facing Android saying the sheers size of it is the biggest hurdle: "The scale and scope is pretty breathtaking. The challenge is, Android is designed to be completely open, so from a Google perspective, we deeply care about the user experience - how do people use Android - so how do we have a guiding hand to get the user experience to all the people."
However openness and consistency of experience do not make good bed-fellows and while Google has up until now gone for the open approach Apple has gone for consistency of experience and a closed eco-system.
Pichai denied Google was asserting control away from its hardware partners: "This is the strength of Android, it can be customised. But we want a sense of commonality when you switch phones.
Pichai said the reason for producing Nexus devices was to push forward hardware development with partners and "it will continue" to do this.