Samsung's next flagship smartphone has been a topic of rumour mills of late. Firstly, it was the device's nomenclature, with initial rumours suggesting that the device will be termed Galaxy Prime/Galaxy Alpha/Galaxy F. Then, it was the reported metallic body that grabbed the attention of Samsung loyalists across the world.
Now, various photos have leaked out, that suggest that the Galaxy S5 Prime/Galaxy Alpha indeed features an outer metallic chassis, instead of the conventional plastic outer frame that we are used to seeing in Samsung's smartphones.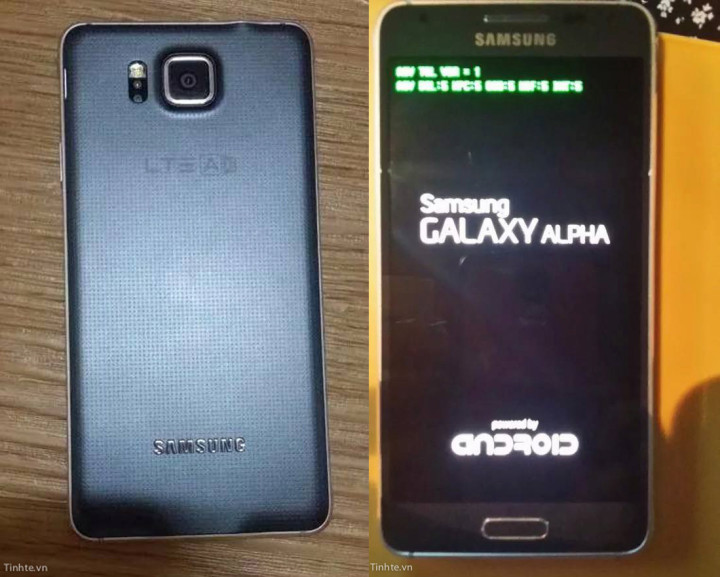 The leaked photos, made public by a Vietnamese blog, also hints that the device will likely be termed Galaxy Alpha.
Observing the images, it is evident that the Galaxy Alpha resembles the Note 3.
These photos also display a Home button at the front, a comparatively large rear camera, with the flash and heart rate monitors adorning the area beside the camera.
The Galaxy Alpha device captured in the images seemingly confirms earlier reports of a 4.7in screen being incorporated within the smartphone.
However, other tech specs of the device are not officially known as of now. According to speculations, Samsung's Galaxy Alpha is expected to be a high-end device, reportedly to compete with Apple's yet to be launched iPhone 6.
Other speculated technical specifications include: 32 GB internal storage area with no option to expand the internal storage via microSD card, nano SIM card slot, fingerprint scanner, 3GB RAM, Exynos 5 octa-core processor, and the 4.7in Super AMOLED display.
Other details like the OS and other hardware details are not known at this point in time.
The Galaxy Alpha is also speculated to be designed as a toned-down variant of Samsung's Galaxy S5, and gauging by the rumoured tech-specs, it is evident that the former will be an improved version of the Galaxy S5 Mini.
Samsung Galaxy Alpha is expected to be a 'limited-edition' smartphone, and the device is expected to be launched in August this year.