As Samsung prepares to announce the wrist-worn Galaxy Gear at the IFA technology show next month, Alistair Charlton attempts to work out what a smartwatch should be.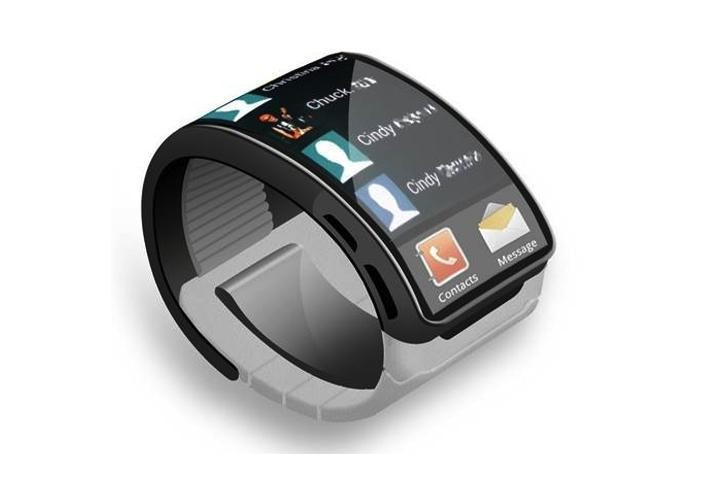 First reported several months ago and around the same time rumours of an Apple smartwatch began to gather momentum, Samsung's wrist-worn gadget is expected to be branded Galaxy Gear, have a 2.5in display with a 320 x 320 resolution, and be powered by a dual-core, 1.5GHz processor.
But far more important than the spec sheet is what the Gear will claim to be, and how Samsung will convince consumers they need a product from a category which no company has yet made into a mainstream success.
Experimenting
Look at the Galaxy S4 Zoom and Mega, and it's clear to see Samsung isn't afraid of experimenting and launching products that fall well outside of consumer expectations and industry norms, but at least these are still recognisable as phones - with Galaxy Gear, Samsung is going after a new category (sparsely) occupied by Sony and US startup Pebble.
Although described as a smartwatch, the Gear will do much more than merely tell the time, and in truth it seems Samsung is using the Gear name rather than 'Galaxy Watch' to broaden the product's horizon - given Samsung's S-Health app on the Galaxy S4, it doesn't take much imagination to see the company expand on this concept with a range of Gear products.
Quantified self
As the Nike FuelBand, Jawbone Up and Fitbit Flex have all proved, personal fitness and the quantified self is big business, and while a phone can use its accelerometer to perform a similar function, running and exercising with a 5in, £500 smartphone in your pocket is less than ideal.
The latest reports claim Gear will not function as a phone, and I hope this also means the device will function without relying on a Bluetooth connection to your smartphone. If Gear can record your movement, exercise and calories burnt on its own, then report back to your smartphone, tablet, computer - or even cloud-based account - later, then we're getting somewhere.
Samsung, Apple and everyone else needs to market these watches as standalone devices which can work with or without your phone, and do much more than merely relay notifications to your wrist - I can't see that alone, which is what the Pebble does, being enough to appeal to the masses.
I almost called the Gear a 'life companion' until remembering that's what Samsung calls the Galaxy S4, but essentially that's what Gear will be; a product that stays with you, connected, all day and maybe even all night, monitoring, recording and notifying.
So long as these smartwatches are sleek, attractive and watch-like, I can see the appeal for a small group of technology fans, but the mainstream audience may struggle to see why they should part with a three-digit sum of money to buy a device whose functions mirror what their smartphone already does. I'm not convinced that we need a second screen for our smartphones just yet.
What should a smartwatch be?
Fundamentally, a wrist-worn device that tells the time, made smart by the inclusion of a touchscreen display and wireless connectivity, offering more quantified self features than a smartphone or fitness wristband, and in a package that is attractive and fashionable.
It must last 48 hours on one charge at the very least and be incredibly simple to use. One button is preferable, but any more than three will look daft, as will a design that makes it larger than a regular-sized watch. Whether it likes it or not, Samsung is going up against watch manufacturers, not just fellow tech companies, who sell their wares off the back of decades, even centuries, of history.
People buy watches as sentimental gifts, because they admire the craftsmanship and because they like the look of them - not because they need to know the time, which is probably better kept by the phone in their pocket.
Queue up
As the world's biggest technology companies queue up for the real estate on our wrists, the industry is entering a battle from which no manufacturer has yet emerged successful. Not to say they haven't tried - Microsoft, IBM, Casio, LG and even Samsung have all released smartwatches before, but none succeeded like the class of 2013/14 is hoping to.
I'm no analyst and I don't know what Samsung or Apple have up their sleeve, but history is already stacked against them and it'll take something truly groundbreaking to persuade us all to strap a computer to our wrist.