The UK retailers have confirmed the availability as well as the price deals for the Samsung Galaxy Mega 6.3 which was announced on 11 April. The new handset is now available for pre-order.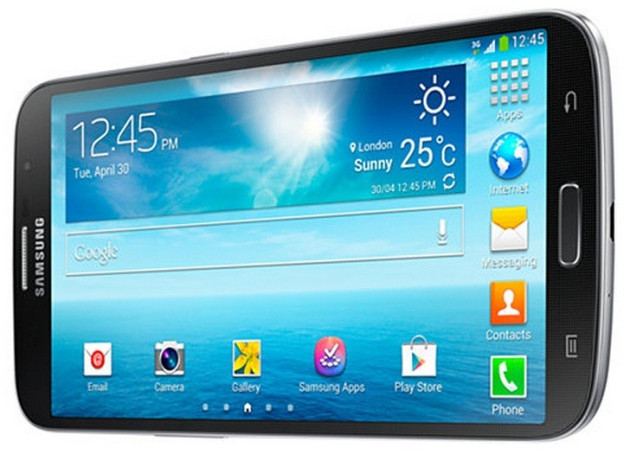 UK retailer Unlocked Mobile is selling the SIM-free black variant of Galaxy Mega 6.3 at a suggested retail price of £498.97 (including VAT). As the product page notes, the device is currently in stock and customers will receive the delivery the next day of placing pre-order.
Besides, the deal includes free 4GB microSD card for first 50 orders. The retailer has not provided information on the availability of the white version of the Galaxy Mega 6.3.
Meanwhile, Clove has also revealed its pricing details for the device. There is approximately a difference of £39 between the price offered by both the retailers. The 16GB SIM-free variant of Galaxy Mega 6.3 (both black and white) is up for pre-order with a suggested retail price of £460 (including VAT) at Clove. As for the availability, the retailer notes that the first stock of the device is expected in July. Other retailers are yet to confirm the availability and pricing.
The pre-order begins almost two months after the device was announced. Samsung unveiled the Galaxy Mega 6.3 along with a compact version of the device featuring 5.8in which is not coming to the UK.
The Galaxy Mega 6.3 features HD Super Clear LCD display with resolution measuring 720 x 1280 pixels. It is powered with a dual-core application processor with each core running at clock speeds up to 1.7GHz. The handset has 1.5GB of RAM.
The Galaxy Mega runs on Android 4.2 Jelly Bean. The handset has an eight megapixel rear-facing camera and a front-facing camera of 1.9 megapixel. It will come in two storage variants: 8GB and 16GB with microSD card support for additional storage up to 64GB. It uses a battery of 3, 200mAh. The device is NFC enabled and features an LTE variant as well.