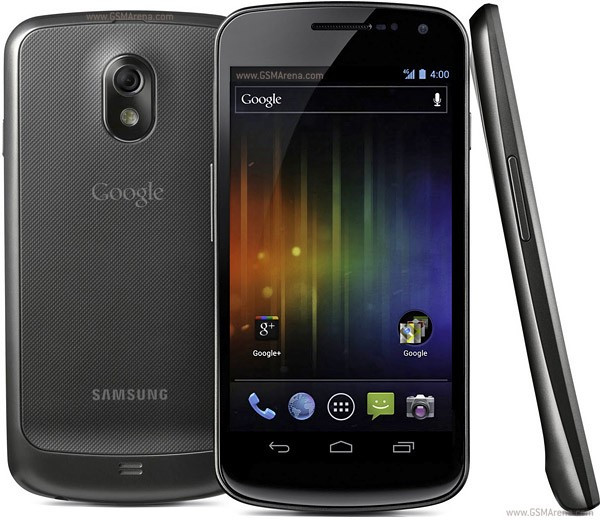 Having just wrestled the crown of world's favourite smartphone maker from Apple, speculation has turned to the next quarter, with analysts questioning whether Samsung's Galaxy Nexus will be able to keep the Apple iPhone 4S hordes at bay.
Strong Sales
According to the two companies' quarterly financial statements, Samsung has won the title of world's top smartphone maker, with its current line of smartphones outselling Apple's iPhone.
According to data collected by research firm Strategy Analytics Samsung smartphone shipments grew by 44 per cent during the July to September period. The company went on to post strong financial forecasts for the next quarter, indicating a belief that it will retain the crown for at least the next four months.
"In the handset division, Samsung has no real rival models to challenge its products except for the iPhone 4S. Apple and Samsung will continue to dominate the market in the fourth quarter," commented Kim Hyun-joong, a fund manager at Midas Asset Management which owns Samsung shares, while speaking to Reuters.
"I am cautiously optimistic on the fourth quarter outlook at this point," Robert Yi, head of Samsung's investor relations, later added.
"Looking ahead into the fourth quarter, when industry demand is traditionally at its peak, Samsung expects sales of mobile devices to remain strong and flat-panel TV shipments to increase," the company added in an earnings statement.
The news comes after Samsung announced a doubling in its telecoms division's profits over those taken in the previous year. The telecoms division was listed as taking-in 2.5 trillion won (£1.4 billion), meaning that its earnings accounted for 60 per cent of Samsung's total profit
Samsung's growth came alongside reports of a marked decrease in Apple iPhone sales. According to a report from Reuters, Apple only managed to shift 17.1 million units during the quarter, marking a 16 per cent decrease in units sold.
As a result, Samsung managed to control 23.8 per cent of the smartphone market, while Apple only held around 16 per cent.
Round Two
Despite its hopeful overtures, analysts have been quick to point out, it will be a challenge for the smartphone giant to retain its crown as the world's leading smartphone maker. The looming promise of a new iPhone by Apple was highlighted as a key factor that led to the dramatic drop in sales of the company's iPhone 4.
With the new iPhone 4S out, researchers and critics have now suggested that Samsung's ability to retain the title is tied to the ability of its forthcoming high-end Galaxy Nexus device to compete with the already record breaking Apple smartphone.
Apple confirmed Monday, 17 Oct. that it had sold over four million iPhone 4S units, just three days after release.
Further to this the company went on to allege that the company's iOS 5 operating system was already being used by 25 million consumers across the world.
The news added to the iPhone 4S' previous pre-order success. According to reports from Apple the device had broken Apple's previous pre-orders sales records, boasting one million pre-orders in its opening 24 hours before scaling up to break the three million mark by the end of its first week.
MUST READ: Motorola Droid Razr Versus Samsung Galaxy Nexus Versus iPhone 4S: What Will You Buy?
MUST READ: Apple's Touchscreen Slide-to-Unlock Gesture Patent May Kill Rivals