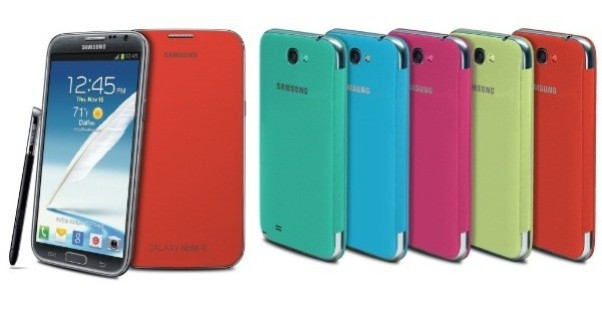 Samsung has finally announced a European launch date for its eagerly awaited Samsung Galaxy Note 2 smartphone. The premium device is already available for pre-order in the US and India; Europe will get the smartphone in two weeks.
Samsung is planning a phased launch across Europe, and most countries should get the Galaxy Note 2 in week 40 or 41 (see below for dates). The device was announced by Samsung at the IFA 2012 technology show in Berlin, in early September. The 5.5in smartphone will launch first in Germany and Italy, followed by the UK, France and the Netherlands.
According to SamMobile, the expected release dates in key European markets are as follows:
France, October 1-2
Germany, September 27
Italy, September 28
Netherlands, October 1-2
United Kingdom, October 1-2
The next-gen Galaxy Note is a powerful machine, boasting a 1.6GHz quad-core Exynos processor, 2GB RAM, a stylus, 8-megapixel rear camera and 2-megapixel front camera, and a colourful 5.5in HD Super AMOLED display. It runs the latest version of the Android operating system, known as Jelly Bean. The next-gen Galaxy Note will ship in two colours, Titanium Grey and Marble White (the same colours as the Galaxy S3).
In related news, Samsung expects to sell about 20 million Galaxy Note 2 devices by the end of the year; the original Galaxy Note has already sold over 10 million units. Samsung has not provided exact prices for its new phone, but the consensus is that it will sell for around 699 euros (£550).
For a sneak preview of the new Galaxy Note in action, watch this video shot by SamMobile at IFA 2012 in Berlin:
[Source: SamMobile]