Samsung has recently been announcing when it passes major milestones in terms of smartphone sales. It did so when the Samsung Galaxy S2 passed the 20 million mark, and it has now announced that it has sold five million Galaxy Notes.
However it's not quite as straight forward as that, as the figure of five million relates to sales to retail channels or shipments from the factory and doesn't equate precisely to customers purchasing the 5.3in Galaxy Note.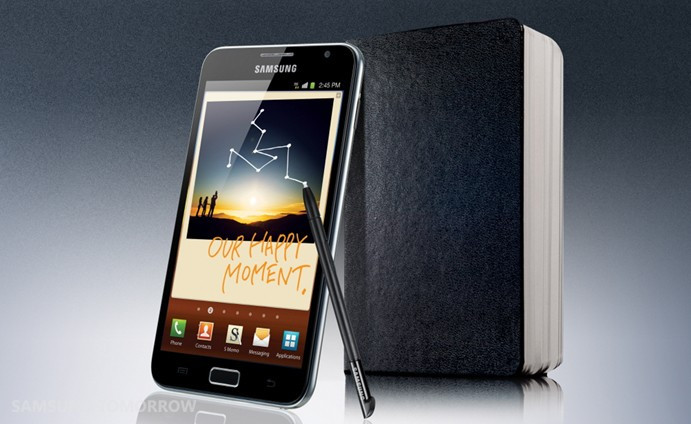 "Samsung Electronics announced today that Galaxy Note, released in October last year, has surpassed 5 million sales in just 5 months," a statement on a company blog said. The Note is normally classified by analysts as a tablet because of its 5.3in screen, though many are using the Galaxy Note as both a smartphone and a tablet.
Samsung went on to say that sales of the Note has helped it gain two thirds of the mobile phone market in its home territory of South Korea as well as making it the biggest smartphone manufacturer in countries like China, France and Spain.
The Galaxy Note certainly stands out among the plethora of Android smartphones currently on the market and the standout feature is that 5.3in Super AMOLED screen with an HD resolution of 1280 x 800 pixels, and is one of the best around.
It is powered by a 1.4GHz dual-core CPU backed up with 1GB of RAM and comes with either 16GB or 32GB of local storage - expandable via microSD card. One of the most unique features of the Galaxy Note is the included S-Pen stylus, though there will only really be compatible apps available when Samsung releases the upgrade from Android 2.3 (Gingerbread) to Android 4.0 (Ice Cream Sandwich).
Samsung Galaxy Note: Ice Cream Sandwich Update
Samsung last week announced that the update to Android 4.0 (Ice Cream Sandwich) will be delayed from its original release date of Q1 to now arriving in Q2 - though it will then be released in all regions at the same time.
The update will also include a "Premium Suite" software upgrade which will include apps designed to make the most of the S-Pen stylus (as you can see in the video below).
The apps include S Note, a tool that lets you combine your notes or sketches with other digital content, giving you "a new way to create your own stories." S Note also includes Shape Match and Formula Match applications that help correct and digitize geometric shapes and even solve numeric formulas hand-drawn with S Pen.
My Story, another S Pen-optimized application, is also included and allows you to create personalized digital cards for friends or family using any type of content including notes, video content, photos, text or voice.
While these apps will appeal to some, of more widespread appeal will be the inclusion of an exclusive Angry Birds Space level and free access to 30 "Danger Zone" levels for a limited time.
Must Read:
Android 4.0 (Ice Cream Sandwich): Which phones are getting it and when?