Speculation is growing about the rumoured upcoming Apple's flagship smartphone, the iPhone 5. And rumours seem to be split down the middle, with some saying the next generation iPhone may be a completely new smartphone compared to iPhone 4S, while other rumours suggest it will be a revamped iPhone 4S, with better features similar to new Apple iPad.
In what could be an indication of what is to come with the iPhone 5, the new iPad seems to have many features we would expect in the next generation iPhone. The new Apple iPad features the likes of 4G LTE connectivity, quad-core GPU combined with a dual-core CPU, bigger battery, new map navigation system while retaining similar pricing as previous iPads, which in turn gives clues about what the Apple iPhone 5 may contain when it is launched this year.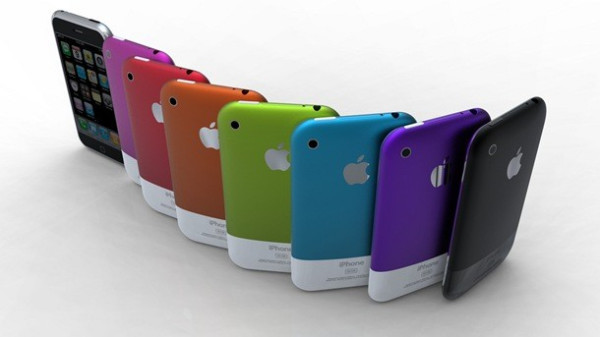 And on the other side of the globe Samsung seems to be working on its latest flagship Android smartphone in the form of the Samsung Galaxy S3 to counter any attack Apple throws in its path. However with big competition ahead, it looks like it will be consumer who will be the big winners with Apple and Samsung trying to outdo themselves in terms of innovation.
In fact Samsung may be expecting a similar welcome from consumers as they did with the Galaxy S2 last year as it was launched in Europe. However in what seems to be a warning through new Apple iPad, Samsung has to prepare a phone which must be a more advanced and powerful handset to trounce not only the upcoming iPhone 5 but also iPhone 4S which is doing well in the market today, setting record sales for Apple.
We take a look at the phones which Samsung and Apple could be launchig later this year, looking at the rumour specs of both: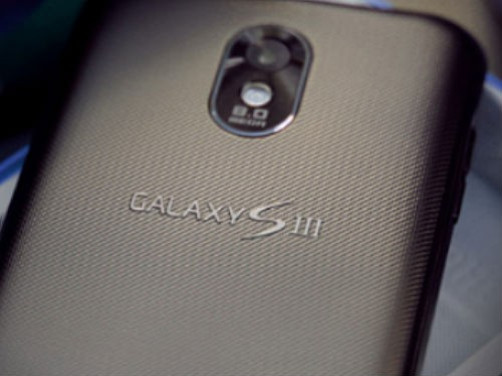 Display:
The new 9.7in Retina Display of the new iPad with a resolution of 1536 x 2048 pixels surely means the Apple iPhone is going to improve on its Retina Display. Given the resolution technology which Apple has obviously perfected for the new iPad, it surely means we will be seeing a larger iPhone later this year, ranging anywhere from 4in to 5in, yet maintaining the ~326ppi pixel density seen on the iPhone 4 and iPhone 4S displays.
The secret behind Apple's new super high resolution is non other than Sharp. Sharp has created a process that involves applying a 3µm thick photo-definable acrylic resin layer in order to increase the vertical gap between the ITO pixel electrodes and signal lines which result in producing the new iPad display. Moreover Apple plans to spend £5.75bn on screens this year compared to last year's £2.9bn expenditure to produce these high definition displays.
Apple will most probably migrate its iPhone to a 4in display (manufactured by Sharp) which has been rumoured for some time with a resolution of 1280 x 720 or 365ppi.
Meanwhile, when it comes to the Samsung Galaxy S3, listings of Samsung's handset online which were later retracted, suggest the Galaxy S3 will have a 4.65in screen with a resolution of 720 x 1280. With Samsung's continued use of Super AMOLED Plus screen for their flagship phones, the Galaxy S3 is expected to get similar treatment. Even if Apple brings out a higher resolution display, Samsung's AMOLED display is still something to be envied about as it gives probably the best colours and contrast of any mobile device, even if it lacks the sheer raw detail of the iPhone 4S. Samsung's Galaxy Nexus also has 4.65in screen with a display resolution of 720 x 1280 pixels.
Although Samsung launched the Galaxy S2 initially with 4.3in display, they also introduced varied versions with 4.5in displays as well. Hence another rumour about a version of the galaxy S3 with a 4.8in screen with Full HD 1080p resolution cannot be ruled out as Samsung already has the Galaxy Note which features 5.3in display. As a flagship smartphone, if the Galaxy S3 has a 1080p Full HD screen, then it would certainly give it a headstart to protect itself against whatever the iPhone 5 might be packing.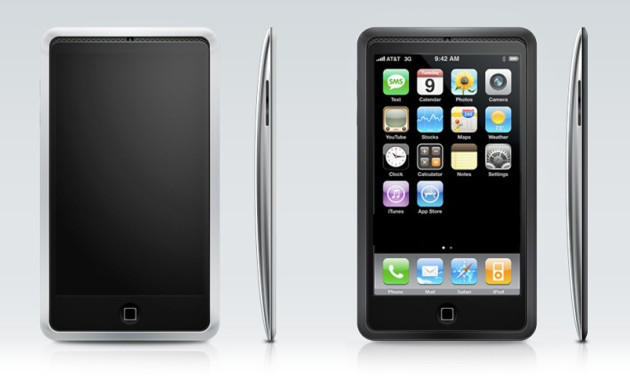 Thickness and Weight:
Rumours suggest the Samsung Galaxy S3 will be just 8.9mm thick and will weigh close to 135g, if it has a similar screen to the Galaxy Nexus handset. That could give it a lot of leverage against the Apple iPhone 4S itself as this handset weighs 140g and is 9.3mm thick, but if Apple includes an LTE chip, the weight may increase, resulting in a bit heavier iPhone 5. However if the iPhone 5 features a completely different design with lighter components than the current handset, then we might be seeing a lighter version of the iPhone 4S as well.
The Samsung Galaxy S3 is also tipped to have a ceramic casing similar to Rado watches making them virtually scratch proof as well as adding a distinct visual aspect to the phones.
Storage:
Apple usually sticks with 16/32/64GB storage options and iPhone 5 is expected to follow suit. The chances of it upgrading from present 512MB RAM found in iPhone 4S to 1GB RAM are high, as Apple usually upgrades their RAM with newer device launches.
Galaxy S3 will feature 16GB/32GB storage capacity along with 2GB RAM depending on handsets according to leaked specs sheet. And with microSD support of up to 32GB which Apple's iPhones lack, the Samsung phone holds clear advantage in this area of the device comparison.
Camera:
The iPhone 4S features an 8 megapixel sensor from Sony. And with Sony annoucing three new back-illuminated stacked CMOS image sensors optimized for bright and low-light conditions which will be available in 8 to 13 megapixel versions, there is the possibility of iPhone 5 featuring higher specced cameras than that of iPhone 4S. According to Sony, the new compact sensors are faster, consume less power than previous versions as it features new "RGBW Coding" and "High Dynamic Range (HDR) Movie" abilities baked directly onto the hardware. Such is the hype about the new technology that this sensor will have little problem shooting pictures in dark rooms which is evident with pictures taken through that technology.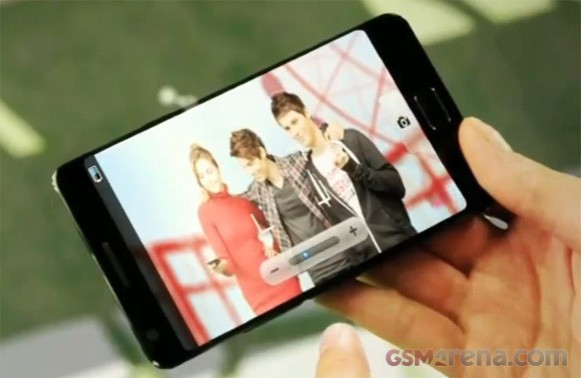 Samsung seems not be holding back when it comes to cameras as well, as their Galaxy S3 will feature a 12 megapixel camera. There are different rumors related to this as well. Firstly Samsung recently announced at Mobile World Congress a new 8 megapixel CMOS sensor, the chip that converts light into the picture you see on your phone. The chip uses new back-side illuminated (BSI) technology, which improves image quality when there is not a lot of light, it also allows shooting of 720p footage at 120 frames per second (fps). Secondly, another rumor points to the Galaxy S3 featuring a 16 megapixel camera. That's much bigger than the 1/3.2-inch CMOS chip found in many phones, including the iPhone 4S. In fact Samsung already showcased a 1/2.3in CMOS chip (S5K2P1) and a resolution of 16 megapixel back in October. Actually the S5K2P1 spec sheet revealed that it can capture 60fps HD video, while the still system can take 30 8.3 megapixel shots a second, eliminating shutter lag.
Processor:
It is reportedly claimed that Apple is testing two iPhone models, one equipped with a dual-core, the other with a quad-core processor. In related news Apple is thought to be developing quad-core A6 processors to succeed its presently employed A5 and A4 chips. If an A6 quad-core chip is employed then the iPhone 5's processor will operate at a clock speed ranging from 1.2GHz to 1.5GHz.
Latetly a report about Apple working on both A6 and A5X chips was revealed. Now the A5X dual-core chip has found its place in the recently launched Apple iPad with a quad-core GPU, while the question remains where is the A6 chip headed? Most probably to the iPhone 5. It's likely that Apple is developing the A6 for use in future products, however, it is also possible that the company plans to use it at the same time as the A5X.
There are reports about TSMC's 28-nanometer manufacturing process most probably will shrink the circuitry compared to the A5, which is manufactured on a 40-nanometer process, making the A6 smaller and faster. Also quad-core Apple A6 support found in iOS 5.1 beta proves that the A6 chip can make it to iPhone 5. However the possibility of the A5X processor powering the iPhone 5 cannot be ruled out.
The Samsung Galaxy S3 processor is likely to be its own Samsung Exynos 4412 chip which is said to be a quad-core unit clocking in between 1.5GHz and 1.8GHz. However other reports point to the dual-core ARM A9-based Exynos 4212 chipset clocking in at a ferocious 1.8GHz with quad-core graphics making it twice as fast as the iPhone 4S. There also exists Exynos 5250 and Exynos 5450 chipsets built on the 32nm process using 2GHz dual-core and 2GHz quad-core CPUs respectively, however they are likely to enter production from Q2 2012. Also it should be noted that the newer Exynos 5250 features an up-to 2GHz dual-core CPU and supports an incredible maximum resolution of 2560 x 1600.
Battery:
Assuming the new iPad has the advertised battery life (10 hours), we can fully expect for next iPhone to keep the same battery life that it possesses right now while adding a faster processor and 4G LTE connectivity.
Apple $500m acquisition of NAND Flash designer Anobit (an Israeli tech firm) will translate into a number of key improvements for the next generation of iPhones. The most noted improvement will be on battery life as "Anobit's core speciality is increasing multi-level flash cell performance [and] both single-level and multi-level flash memory are efficient compared to DRAM storage which requires constant power", according to InventHelp. They also mentioned previously that "Apple did not update the design of the iPhone 4S probably because it is working on flash technology that would allow for a reliable slim iPhone 5." Due to the acquisiton of Anobit, the next generation iPhone can benefit from increased storage capacity, faster access of music and video, a slimmer design, and perhaps even a cheaper price tag.
The Samsung Galaxy S3 is expected to have an extra large 2250mAh battery. During CES last January, Samsung promised all day battery life to power their phones. Kevin Packingham, vice president of product innovation at Samsung said: "When you wake up to when you go to bed, we don't want you feeling anxiety about your battery life." That means under average or moderately heavy use, Samsung phones coming out this year will be able to run without users having to worry about finding an outlet.
Release and Price:
Apple iPhone 5 will most probably be released in October as it was with iPhone 4S and when it comes to pricing Apple is expected to maintain similar pricing as it did with new iPad.
Samsung confirmed that it will announce the release date of the Galaxy S3 via Twitter first denying the previous rumor about April launch in UK. And the pricing for the smartphone, it should follow similar trends to that of the Galaxy Nexus which sold for £520 at launch and it was available on contracts starting at £36 per month.