Samsung has pledged to increase the storage capacity of its Galaxy S4 smartphone, after an exposé on the BBC's Watchdog programme accused the company of misleading consumers.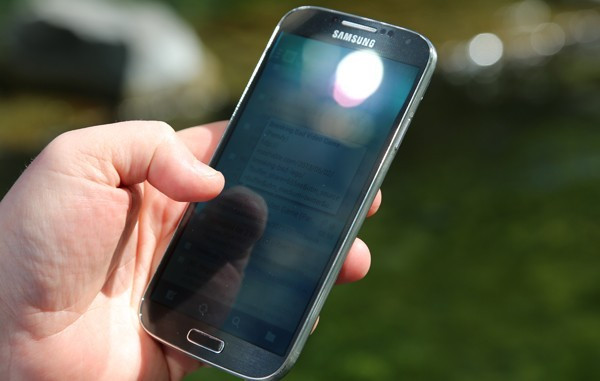 Advertised as having 16GB of storage, the flagship Galaxy S4 offers just 9GB for the user to access, with the rest taken up by the Android operating system and Samsung's wide range of additional features.
It's a problem many smartphones suffer from, but the £580 S4 suffers more than most, and while buyers can invest in a microSD card to increase this - something iPhone 5 owners cannot do - Samsung said it is listening and will work on offering a solution.
Speaking to IBTimes UK, a Samsung spokesperson said the company is looking at ways to slim down the operating system and offer extra space for users to store music, photos, apps and other content.
"We appreciate this issue being raised and we will improve our communications. Also, we are reviewing the possibility to secure more memory space through further software optimisation. Samsung is committed to listening to our customers and responding to their needs as part of our innovation process."
Released last month, the Galaxy S4 goes up against the HTC One and iPhone 5 to earn the title of Best Smartphone. The S4 has a 5in full HD screen with a resolution of 1920 x 1080, a 13-megapixel camera, 1.9GHz quad-core processor and a wide range of unique features, such as Air Gesture and Eye Scroll, although in our review we found some feature to not work properly.
Galaxy S4 owner Phil Long told Watchdog: "It's almost to the point of unusable at times. You open an application and it will freeze, stop, and you have to close a number of applications down and sometimes even restart the phone to get it to work again.
"You're left with 9GB of space on the phone...there are a number of applications that are quite hefty in size so it's not enough."
The South Korean company told Watchdog that some of the space is saved for future software updates which could be freed up at a later date; Samsung also sells 32GB and 64GB versions of the Galaxy S4, but being the cheapest, the 16GB is the best-selling model.
On the same day as the Watchdog broadcast, Google announced it would start selling a version of the Galaxy S4 with none of Samsung's own sooftware, instead running an unmodified or 'stock' version of the search giant's Android operating system. Only available in the US for now, consumers will be interested to see how much extra space this S4 has.