Ahead of the phone's release on 26 April, all major UK mobile networks have revealed their pricing plans for the Samsung Galaxy S4.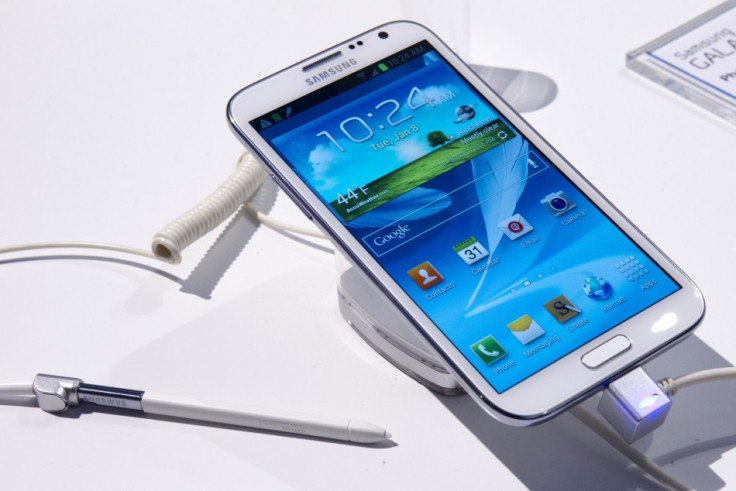 Announced on 15 March, the Galaxy S4 is the successor to Samsung's Galaxy S3 and features a Full HD 5in display, 13 megapixel camera and powerful quad core processor. Although UK carriers are currently only listing prices for the 16GB version, 32GB and 64GB models of the S4 will also be available.
The Galaxy S4 comes in two colours, Black Mist and White Frost - or black and white to you and me.
If you are planning on upgrading to the Galaxy S4, we've brought together all the deals available from the UK's major networks to help you chose the best deal for you.
Carphone Warehouse
As well as being able to pre-order the Galaxy S4 on contract from T-Mobile, Vodafone, Three, EE and O2, high street retailer Carphone Warehouse is selling the 16GB version of the smartphone SIM-free for a huge £629 - which is £100 more than a comparable iPhone 5.
However the first 2,000 customers buying the Galaxy S4 on a contract with Carphone Warehouse will receive a free 7in version of the Samsung Galaxy Tab 2. All customers signing up to a new contract will receive a accessories pack 'worth' £85 including a 32GB microSD card, in-car charger, screen protector and Samsung's official flip-cover.
T-Mobile
T-Mobile is offering four different pricing plans, each on a 24-month contract. The most attractive of these seems to be the £41-a-month deal which grants you unlimited texts, minutes and data while only having to pay £79.99 upfront for the Galaxy S4 itself.

That's contrasted with the £46 a month deal which, although gets you an S4 for an initial payment of only £29.99, costs an extra £5 monthly, which over two years adds up to an extra £120.
Anyone signing up for a new contract with T-Mobile will received an accessories pack 'worth' £55 including a cover, 16GB microSD card and in-car charger
EE
EE has the most payment options available for the S4, the majority of which grant you access the super-fast 4G network. 24-month and 12-month 4G contracts are available, as well as 24-month roaming contracts costing £5 more per month, which as well as giving you access to 4G, give you unlimited text and calls within the EU (and some other countries such as China and the US) anmd reduced roaming rates for data.



Every deal offered by EE grants you unlimited texts and calls, but there is not a single option which allows unlimited internet access.
Like its sister-company T-Mobile, those signing up for a Galaxy S4 and new contract with EE will also get the same £55 accessory pack.
Vodafone
Again, Vodafone is offering both 12 and 24-month contracts for the Galaxy S4, though, in some cases, limits texts and calling.


Even on a premium 24-month contract, Vodafone is not offering any options for unlimited internet, with a £57-a-month contract netting you unlimited texts and calls but only 4GB of data, and that's after spending £29 on the handset itself.
Three
In sharp contrast to EE, Three currently only has two price plans available for the Galaxy S4. First is its famous One Plan which is applied to several of the devices that it stocks.
For the S4, the £37-a-month, 24-month One Plan grants you 5,000 texts, 2,000 minutes and unlimited data. It's a step up from the Ultimate Internet 500 contract which also lasts two years, costs £35-a-month, but comes with only 500 minutes of call time.
O2
O2 is also offering several different pricing plans all on a 24-month basis.

There are no options for unlimited data here either but, out of Three, Vodafone, EE T-Mobile, O2's 2GB, £47-a-month deal is the lowest priced contract that will get you a Galaxy S4 handset for free.
Orange
Although the S4 isn't available to buy directly from Orange yet, you can pre-order the device on their carrier through both Carphone Warehouse and Phones 4 U.

Phones 4 U is also offering pre-order incentives, by entering anyone who orders an S4 into a draw to win the Galaxy Note 10.1 and the Samsung Galaxy Camera. People who order EE devices from Phones 4 U will also receive a Google Play voucher worth up to £100. Those who buy contracts at £36 or higher will get a £25 Google Play voucher, people who buy contracts at £41 or higher will get £50 vouchers and those with contracts above £46 will get a £100 voucher.