The HTC One is a perfectly good smartphone, but without a low price or a killer feature, it could struggle to compete.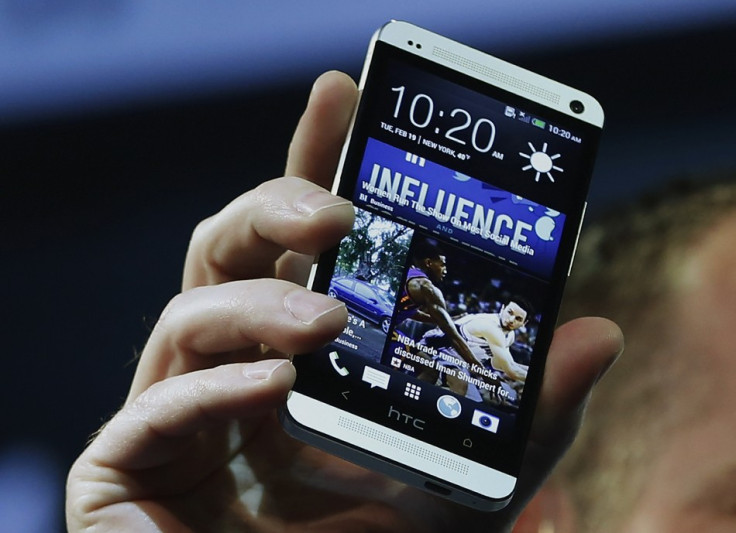 HTC, like pretty much every other manufactuer launching a smartphone these days does, called its latest flagship device, the "best smartphone in the world."
I recently bestowed that particular crown on the Nexus 4, thanks in no small part to its low, low price. The HTC One is likely to go on sale for around twice the price of the Nexus 4, so its claim to be the "best smartphone in the world" was already a tough ask.
Design
The phone itself has a very attractive unibody aluminium design, employing what HTC calls zerogap design meaning there are no seams anywhere on the phone. At its thinnest near the edges the phone narrows to just 4mm bulking out to around 9mm in the middle.
This gives the back of the phone a curved feel, reminicent of the HTC One S from last year. It makes it very comfortable to hold and the fact the phone weighs just 143g, it won't weigh you down.
The 4.7in screen, similar to that on the Galaxy S3, is at the limit of what is comfortable to use with one hand, and I'm glad it didn't decide to go any bigger. Sony, ZTE and Huawei all launched 5in smartphones at CES 2013, and while the difference doesn't seem all that great, it does make a difference in use.
Feed and speeds
At the launch of the 4.7in HTC One, the company spokespeople smartly avoided getting into the "feeds and speeds" debate, focusing instead on the experience for customers. this is a tactic Apple has long been favouring, never revealing the clock speed or amount of RAM its latest phones have - leaving that to people to figure out for themselves late on.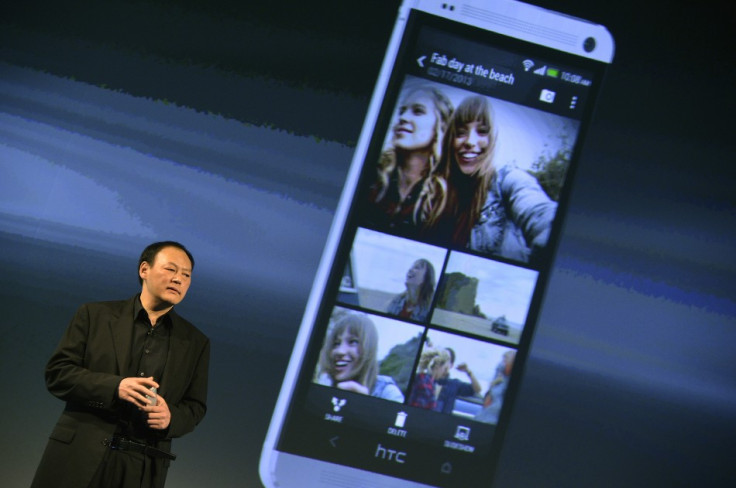 HTC avoided talk of megabytes and gigahertz completely, which was a smart move as it only confuses the issue a lot of the time, suffice to say the HTC One has enough of each to do whatever you want this smartphone to do.
So if its not focusing on the feeds and speeds, what is HTC crowing about when it comes to the HTC One?
The presentation focused on three main aspects of the smartphone - camera, content and audio.
Camera
The camera on the HTC One is apparently an attempt to re-imagine the photographic experience. To that end it features an UltraPixel sensor which promises to capture 300 percent more light than a conventional sensor, improving low light performance greatly.
While I was unable to test out the full potential of the camera at the launch event, it does look good, but it will been to go a long way to beat the low light performance of the Nokia Lumia 920 which uses PureView technology to superb effect.
Another camera feature touted by HTC is called Zoe, allowing you to automatically record action both before and after the shutter button is pressed, giving you access to a range of still pictures and HD video to choose from.
Again this is a nice feature and worked pretty well in my limited tests, but with apps and other native camera apps - such as the BlackBerry Z10's - offering similar features, it's hardly a feature which will sway customers.
Audio
HTC has been integrating Beats Audio into it smartphones for a couple of years now, since the HTC Sensation back in 2011. However thus far the integration has been little more than a red logo on the back, and a slight boost to the bass in Beats mode on the phone.
HTC is hoping to make audio a central part of the smartphone experience with a pair of front-facing stereo speakers and a Beats Audio-tweaked amp helping you share your videos and music with others.
Again the launch event was not the place to test out the claims HTC makes about these speakers so we will have to take its word on this occasions. Whatever the quality of the speakers, again I'm not sure its a feature people have been crying out for - but then again maybe I don't have enough friends to share music with.
HTC is also playing up the presence of dual microphones on which will help with making phone calls clearer but will also help you record sound at concerts better if HTC's video demonstration is anything to go by..
Content
The final leg of the HTC's attack on the smartphone world is content. HTC's BlinkFeed is a new interface which brings together to all your newsfeeds, social networks, messages, photos and emails into one, visually attractive feed.
It replaces your homescreen so that instead of looking at a range of apps and widgets, you are looking at a grid of images linking to news articles and social media updates. It looks and works well, and allows you to discover similar stories in the category you are looking at.
There seems to be more than a small influence from the Windows Phone tiled interface - and that's no bad thing.
The problem is that you are limited as to where the BlinkFeed draws its links from. Currently HTC has ties with 1,400 partners which sounds great, but should you want to add your favourite technology site - like IBTimes UK - you're out of luck.
Over all however, Sense 5, the latest of HTC's custom Android skins is a lot cleaner and easier on the eye than previous iterations.
Conclusion
The HTC One X was the company's flagship smartphone of 2012, and despite it being critically well received it sank without trace in terms of sales. This was down to a crowded marketplace but more importantly it was down to poor marketing from HTC.
The company put no money into pushing the phone and it was launched at Mobile World Congress alongside a number of other phones from HTC and most of the rest of the major smartphone manufacturers.
This time round HTC look to be doing things a little bit differently. The company chose to hold its own media event ahead of MWC this year, thereby guaranteeing them more media coverage.
The One brand has also been conspicuous by its presence on our TV screens over the recent weeks as one of the main sponsors of the Champions League.
It will be high profile promotions and marketing like this which will give the One a chance - because the phone itself, while really nice, powerful and packed with features, will struggle to stand out from the crowd.