Although Samsung did not provide information on the pricing details of the newly announced Galaxy S4 Zoom, one of the UK retailers has revealed the retail price of the device which is now up for pre-order.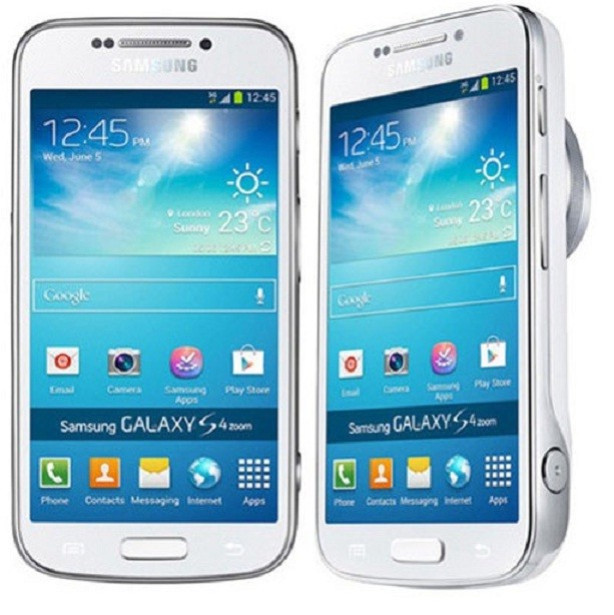 UK online retailer, Handtec is now taking pre-order for the 8GB SIM-free version of Galaxy S4 Zoom which is priced at £467.99 (including VAT). Currently there is no information on the definite release date. However, the device is expected to be available sometime during this summer.
The other UK retailers are yet to announce their price deals for the new handset.
The Galaxy S4 Zoom, combining the functionality and connectivity of the Galaxy S4 with advanced photographic capabilities, comes with a 4.3in quarter HD Super AMOLED display. It will run on the latest Jelly Bean software, Android 4.2, once it comes out of the box. The device is powered by a dual-core processor running at clock speeds up to 1.5GHz. It should be noted that, the selection of processor will differ depending on the markets. The device has 1.5GB of RAM.
In terms of wireless connectivity, the S4 Zoom offers Wi-Fi 802.11 a/b/g/n and Bluetooth v4.0 with LE. The handset is NFC enabled and supports 4G LTE network speeds. It will come with 8GB storage variant only and will support microSD card for additional storage up to 64GB. The device uses a 2, 330mAh battery.
One of the key features of the Galaxy S4 Zoom is it has a 16megapixel CMOS camera sensor with 10x Optical Zoom, allowing users to capture images in all light conditions, and Optical Image Stabiliser (OIS) functionality. In addition to that, the camera carries several new features such as SMART mode, Expert mode, My mode and Photo Suggest. The S4 Zoom also has a 1.9 megapixel front-facing camera.