A good smartphone needs a powerful battery if it is to allow the user to get the most of advanced technology like processors, cameras and displays. The newly launched Samsung Galaxy S3 has a 2100mAh battery rated, by the company, to deliver talk time of 21 hours and 40 minutes on 2G and 11 hours and 40 minutes on 3G networks. A test conducted by Which? Tech Daily suggests the S3 has one of the best batteries out there.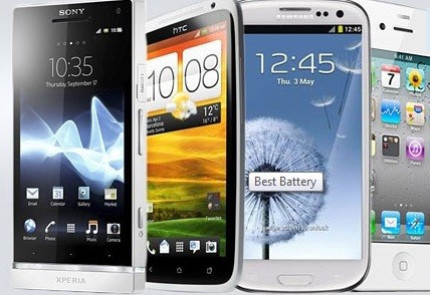 The report claims to have tested the S3 against the iPhone 4S, the Sony Xperia S, HTC's One X and Sensation XL and a number of other phones.
It seems the S3 was able to make calls, on 3G networks, for more than 12 hours, while the One X (with a 1800mAh battery) lasted for a little over 10 hours. The Xperia S (1750mAh) and the iPhone 4S (1432mAh battery) lasted for less than ten hours each. The phones delivering the lowest talk time were the Sensation XL (1600mAh) and the Motorola Gleam (750mAh), which ran for about four and two hours respectively. The average talk time, across all tested handsets, was a little over five hours.
The Galaxy S3 has topped several other battery benchmark tests, including one by CNET and another by Antutu. In the first test, the phone's charge dropped from 100 percent to 60 percent after three and a half hours of streaming HD videos over a Wi-Fi connection (screen at 50 percent brightness), while in the second the S3 outscored its predecessor, the S2, and other phones like HTC's Incredible S and the LG Optimus 2X.
One more battery test was conducted by Techradar and once again the Galaxy S3 turned out to be a winner. The battery test included the playing of 90 minutes of video at full brightness, with the Wi-Fi service on. The Galaxy S3 managed to retain 82 percent of its charge at the end of the test whereas the HTC One X was left with only 60 percent and the iPhone 4S with 74 percent.