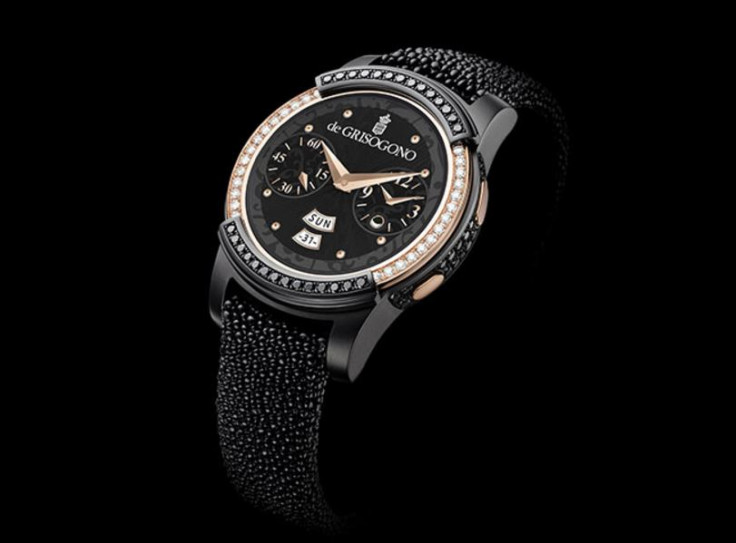 The sequel to Samsung's Tizen powered Gear S2 smartwatch is expected to be launched in the later part of 2016. Samsung has again teamed up with Swiss jewellery and watchmaker De Grisogono for the limited edition of the upcoming Gear smartwatch dubbed Gear S3.
"We are currently collaborating with Samsung to develop its next-generation smartwatch," said a De Grisogono official to the Korean Herald at the Conde Nast International Luxury Conference scheduled in Seoul recently.
According to industry sources quoted by Korean Herald, the limited edition luxury Gear S3 is expected at the Baselworld March 2017 event, an international watch and jewellery trade show held in Basel, Switzerland annually. This is the same event where the Gear S2 by De Grisogono made its debut. The regular version of the Gear S3 is likely to make its international debut at the IFA 2016 event in September in Germany.
The De Grisogono official said Samsung had approached the jeweller to design the smartwatch. This is not the first time the Swiss jeweller is working with Samsung. In March, Samsung announced its latest fashion collaboration with De Grisongono for the development of the limited edition Gear S2.
The wearable by De Grisogono sports 100 black and white diamonds and bracelets studded with De Grisogono's galuchat. During the launch of Gear S2 limited edition, there was no official word from either of the companies about whether they would work together for Samsung's upcoming smartwatch.
Details about the Gear S3 emerged following the successful launch of the diamond-studded Gear S2 that costs $15,000 (£10,305). According to De Grisogono officials, the limited edition of the wearable was quite popular, with about 100 units built every month.