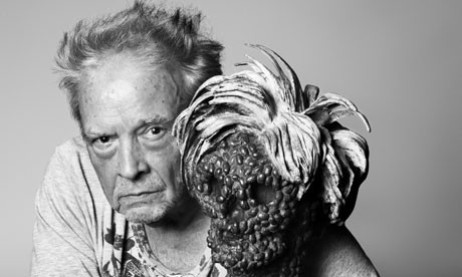 Samsung is paying tribute to inspirational photographer David Bailey by launching a giveaway campaign in his honour.
The manufacturer has joined forces with the renowned London-born snapper to hunt down 250 real-life David Baileys and prove that, with the right camera, anyone can become the next big photographer.
His namesakes, regardless of where they are from, can get their hands on a free Samsung NX1000 camera by taking part in the campaign.
"Our collaboration with David Bailey is an excellent way to help democratise great photography and show that with the Samsung NX range of cameras you don't have to be the David Bailey to get professional-standard shots," said Nick White, head of digital imaging for Samsung Electronics UK and Ireland.
The #WeAreDavidBailey hash tag has since become a worldwide trending topic on Twitter after Samsung took its campaign to the micro-blogging site.
Its message: "Samsung are giving lots of David Baileys a NX1000 Smart Camera. Are you David Bailey? Get in touch," provoked the online community to join in the search.
One user wrote: "Calling all David Baileys. Samsung has one of the world's smartest cameras for you. Get in touch."
Another said: "David Baileys! Show yourselves. Samsung wants to give you a camera."
However one disgruntled user was quick to point out a flaw in the campaign- its only open to men.
"@samsunguk Bit unfair for the female Bailey's in the UK. #WeAreDavidBailey," a user by the name @laurabailey.