Samsung is being investigated over claims it paid students to write forum posts attacking the products of rival company HTC.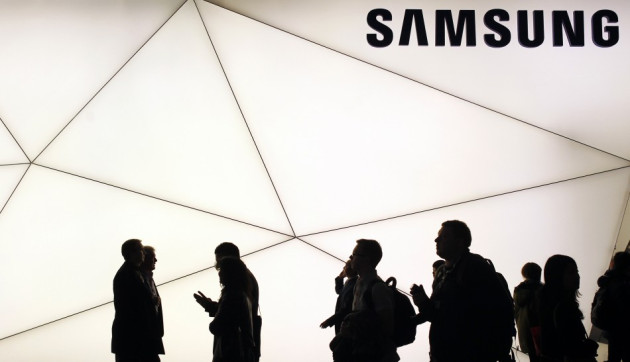 The Taiwanese Fair Trade Commission has launched an investigation into whether Samsung paid school students to post comments criticising devices made by HTC while at the same time praising Samsung products.
Topics appeared in the forums of Mobile01, a popular smartphone discussion website in Taiwan. Students alleged to have been paid by Samsung wrote posts comparing HTC's One X smartphone to Samsung's Galaxy S3, and the HTC One XL to the Galaxy Note. TaiwanSamsungLeaks has gathered screenshots of the anti-HTC posts that appeared on the Mobile01 forums, including this topic comparing the screen resolutions of the HTC One XL and Galaxy Note.
"In my opinion the XL screen resolution looks gooey," one poster writes. "Note has really good screen resolution, worthy of the best phone currently available,"another gushes.
HTC has responded to the charges against Samsung. In a statement to The China Post, the company said it was taking "appropriate actions" to protect its interests:
"We regret our competitor's malicious attacks and efforts to discredit us. HTC values product innovation and design, and we do not rule out the possibility of taking appropriate actions to protect the interests of our company and customers if necessary."
If found guilty of false advertising Samsung could face a fine of up to NTD$25m (£540,000).
Cessation
Responding to the allegations, Samsung Taiwan has issued an official statement on its Facebook page, apologising for "any inconvenience and confusion." In a statement to The Verge, the company said that "Samsung Electronics Taiwan (SET) has ceased all marketing activities that involve the posting of anonymous comments."
This is not the first time that Samsung has faced investigation from the Taiwan FTC. As reported by Taiwanese news agency CNA in January, the South Korean tech giant was fined NT$300,000 (£6,700) for printing "misleading" information in advertisements for the Samsung Galaxy Y Duos. Samsung falsely claimed in online and print adverts that the Y Duos had automatic focus and flash functions.
Samsung has also faced controversy over using bloggers to promote its products. In September, 2012, the company paid for several technology bloggers from India to attend the IFA conference in Berlin. However, upon arrival at IFA, the bloggers were reportedly told by Samsung that they would need to wear company branded t-shirts and work on booths promoting Samsung products. When the bloggers refused, Samsung reportedly threatened to cancel their hotel bookings and return flights.
According to a report from CNET, Clinton Jeff, a blogger at IFA 2012, was telephoned by a Samsung PR representative: "You can either be a part of this and wear the uniform, or you'll have to get your own tickets back home and handle your hotel stay from the moment this call ends."
IBTimes UK has contacted Samsung and is waiting for a reply.