Samsung is claiming jury misconduct during its billion-dollar patent trial with Apple and has requested a retrial, as the patent dispute takes yet another turn.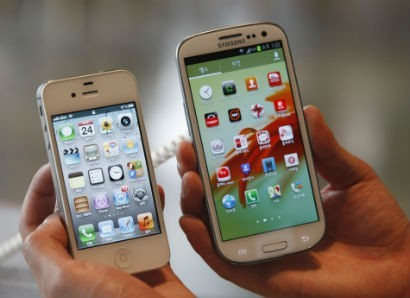 In papers filed this week, the South Korean company - which was ruled to have copied the designs of the iPhone and iPad - alleged jury misconduct as one of its legal arguments to have the punishment overturned.
Samsung adds, as reported by MercuryNews in Silicon Valley, that it believes "no reasonable jury" could support Apple's arguments that it copied the designs of the iPhone and iPad with a range of its own smartphones and tablets.
The company claims that jurors in the case gave interviews to news publications that provide evidence of misconduct serious enough to have influenced the verdict; as a result, Samsung wants there to be "no further contact with any of the jurors" by both sides.
US District Judge Lucy Koh, who handed down the $1.05bn (£647m) fine in August, has set a hearing for December to consider post-trial motions filed by both sides.
Samsung also believes that the 25 hours given by Koh for each side to provide evidence was not enough and there are a number of further arguments, but these have been blanked out from public view by the company's legal team.
Judge Koh was also asked by Samsung in the papers filed on 24 September to bar "any further communication with jurors who served during the trial until matters by this motion have finally been resolved."
These matters have also been blanked out so it is unclear as to what they are.
Meanwhile, Apple has also delivered its latest legal arguments to Koh, requesting a permanent injunction against the sale of more than 24 Samsung smartphones and tablets in the US, including the Galaxy S2 and Galaxy Tab 10.1.
Apple is also asking for an additional $535m in damages for the jury's findings of patent infringement and copying of the 'trade dress' of Apple devices by Samsung, taking the total payment to more than $1.5bn if it is passed.
Must read: