A state of emergency has been declared in San Diego County as strong winds and temperatures of up to 100 degrees Fahrenheit (38 degrees Celsius) fuelled nine wildfires.
"It's like a scene from Armageddon," one homeowner told the LA Times.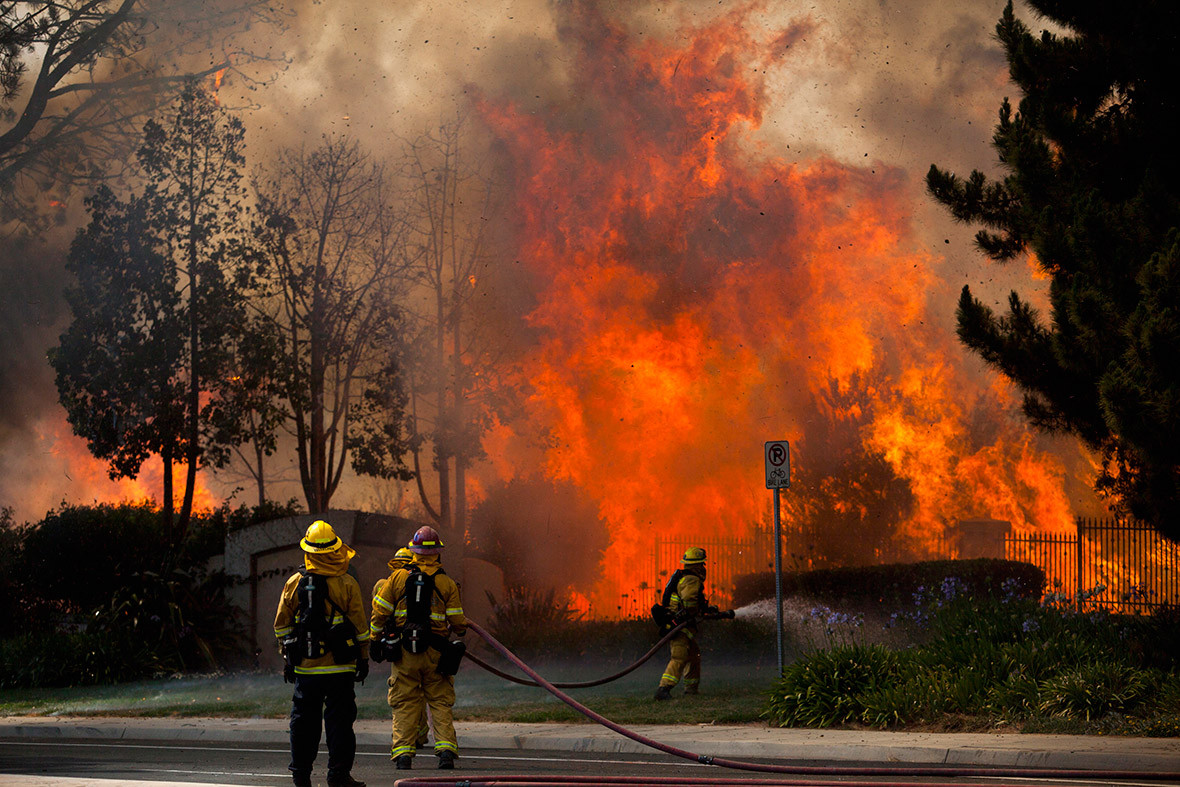 Thousands fled their homes as flames consumed brush and trees left brittle by drought. Some homeowners had only minutes to gather their belongings and pets.
The brush fire tore through Carlsbad, destroying several properties and causing power failures. The San Onofre nuclear plant was evacuated as a precauction, and tourists had to be evacuated from Legoland amusement park.