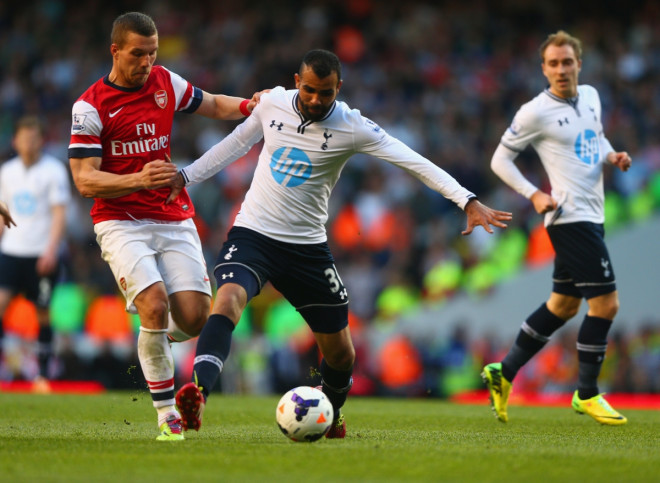 Tottenham Hotspur midfielder Sandro\'s agent has admitted the Brazilian could make an exit from White Hart Lane in favour of a switch to the Serie A.
The 25-year-old endured a difficult campaign under both former Spurs bosses Andre Villas-Boas and Tim Sherwood, making only 10 league starts in total. Towards the end of the season, Sandro had indicated that he is looking forward to his future at White Hart Lane because Sherwood will not remain as manager.
The 45-year-old was eventually shown the door but there is no certainty that Sandro will play regularly in the starting XI next season under Sherwood\'s successor. His agent also claims there has not been any direct approach from potential suitors so far.
Rafael Bentiez\'s Napoli and Serie A runners-up AS Roma are among the clubs believed to be keen on signing the midfielder.
\"He would like to play in Serie A, it is a very important championship but now we have to wait to know if he can leave Tottenham or not,\" Chignall told Calciomercato Web.
\"We know that many clubs are following Sandro. We have not had direct contacts and there have been no formal offers. He is very fine in London and has a great relationship with the fans, who consider him an idol.\"
\"I think that Tottenham want to keep him, but I cannot rule out that they decide to sell if there will be a good offer. You have to wait, he is currently in Brazil with his family and friends till the end of the season,\" he concluded.
Sandro, who was not named by Brazil coach Luiz Felipe Scolari in the 23-man World Cup squad, has also been linked with a move to Sao Paulo in his home country.
However, the midfielder went on to reveal that a loan move could be impossible and laments that interested parties offer very little money to acquire his services.
\"I don\'t know anything yet, but I\'m happy to have my name talked about with a club the size of Sao Paulo. It would be very difficult to leave on loan. If I leave, I would have to be sold and it is not close. Other teams have come, but with little money,\" Sandro explained.