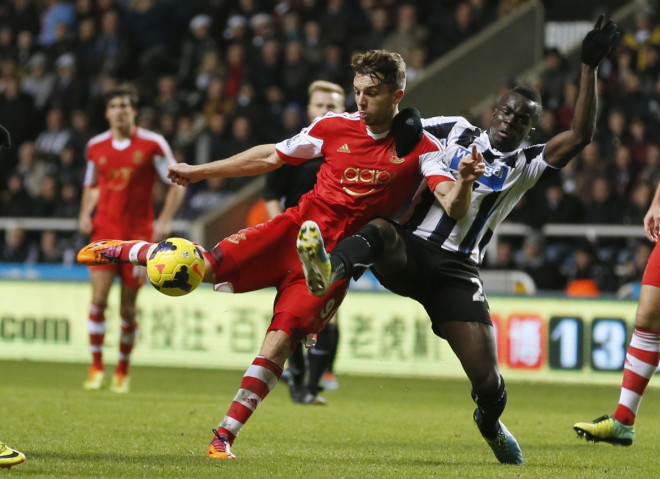 Jay Rodriguez admits there is uncertainty surrounding the future of Southampton manager Mauricio Pochettino amid growing speculation suggesting he will replace Tim Sherwood at Tottenham Hotspur.
The Argentine coach has been tipped to leave St Mary's after an excellent year and a half on the south coast with Spurs chairman Daniel Levy keen to appoint him his 11th manager of his tenure at White Hart Lane.
While Ajax manager Frank de Boer has also been heavily linked with the job, Pochettino's Premier League experience gives him an edge. And Rodriguez, who is recovering from a knee ligament injury that has ruled him out of the World Cup, admits the squad are unaware of what the manager's decision will be.
"It's up in the air and we are not too sure at the moment," Rodriguez told talkSPORT. "I'm just trying to focus on my rehab because that is all I really can do, and I don't want to get side-tracked by anything else.
"He (Pochettino) is unbelievable. I think anyone will say what a great manager he is and what a good guy he is, to see how well he's done with the type of football we're playing.
"I think he's worked us hard and we've seen the benefits from it so I think he's a great manager and I love playing under him."
The Southampton striker was widely tipped to be selected for Roy Hodgson's England squad for the World Cup this summer until he suffered his season-ending injury in a game against Manchester City inn early April.
While speculation surrounds the future of his teammates and his manager, Rodriguez admits that he is also uncertain about his own prospects with no return date pencilled as of yet.
"There's not really a timescale on when I'll be back," Rodriguez added. "I don't want to rush anything at all because it's important I do everything properly and come back stronger than when I actually finished.
"This is a testing time for my career but I think I'm going to come out of it with a positive ending for me. It's going to test me but I think it's going to improve me, mentally and physically."