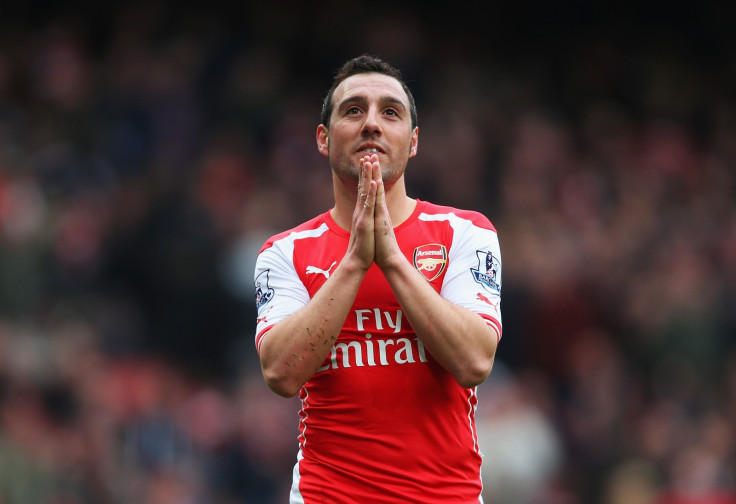 Santi Cazorla believes Arsenal's lack of organisation in the second half made it difficult for them to score goals and defend their lead.
The Gunners went ahead through some beautiful football involving Mesut Ozil and Alexis Sanchez, with the latter slotting the ball into the net under Adam Federici. Arsenal ended the half on a high but failed to assert themselves in the second half, with Kieran Gibbs and Mathieu Debuchy, playing after a long time, the real culprits for their lack of defensive cohesion.
The Frenchman failed to stop the cross into the box but Wojciech Szczęsny should have done much better, as the ball ricocheted off his hand and into the goal. Cazorla himself had a very ordinary game, as he failed to find the target with multiple shots from distance.
However, a clanger from Federici in extra time saw the Gunners through, who have to be more decisive in front of goal if they have to retain their FA Cup and keep the flow of trophies coming in.
"We need to play well if we want to win, but today we sometimes lost organisation. It's very important for us. When we play organised we win and in the second half we lost this organisation. Now we have to prepare for the final and we have a week's rest," Cazorla said.
"We want to win for the fans. It's always special to play at Wembley and we have a good opportunity to get the title. Now we have to wait for the other team – Liverpool or Aston Villa," he added.
Cazorla also sympathised with Federici for his misfortune, stating that it was unlucky for the losing side as they defended very well.
"Yes, of course, it's unlucky for him. They played well and defended very strongly. In the second half, we lost control. It was important for us to be organised and in the second half, we [found it more tough]," the Spaniard concluded.