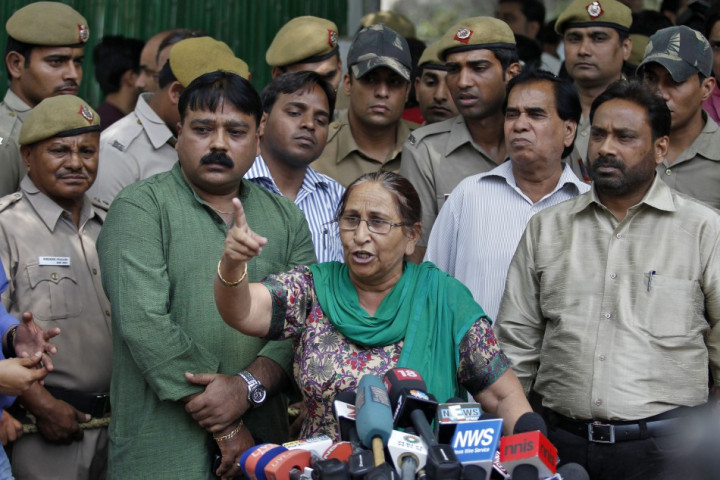 The death in a Pakistan jail of a convicted Indian spy has triggered outrage and threatened to exacerbate the already tense relations between the two Asian countries.
Sarabjit Singh, 49, was attacked with bricks by other inmates at Lahore's Kot Lakhpat jail at the end of last week. He died this morning after reportedly enduring six days of agony at Jinnah Hospital.
Indian Prime Minister Manmohan Singh described the man as a "brave son of India" and urged Pakistani authorities to bring to justice "the criminals responsible for the barbaric and murderous attack on him."
The Pakistani foreign ministry insisted Singh received "the best treatment available" at Jinnah Hospital, and Pakistani authorities have handed his body to Indian officials to be repatriated.
Punjab's chief minister, Parkash Singh Badal, described Singh as a "national martyr", and said he will be given a state funeral. Meanwhile Ruling dynasty heir and national congress vice-president Rahul Gandhi has met with Singh's family and offered his condolences in New Delhi.
Family insisted he was innocent
Pakistan authorities arrested Singh in 1990 over bombings in Lahore and Faisalabad that killed 14 people. He was convicted of spying and helping to plan the bomb attacks, and sentenced to death in 1991.
A number of demonstrations were held across India to protest against the Pakistani government, and the failure of the New Delhi administration to prevent Singh's death.
Singh's family long maintained he was innocent and had entered Pakistan inadvertently from his hometown of Bhikiwind in northern Punjab when he was arrested.
Several mercy petitions on his behalf had been rejected by Pakistani authorities over the years.
"It is particularly regrettable that the government of Pakistan did not heed the pleas of the government of India, Sarabjit's family and of civil society in India and Pakistan to take a humanitarian view of this case," the Indian Prime Minister said.
'Gross indifference'
Singh's sister Dalbir Kaur said she had urged the Indian government to seek tighter security for her brother, fearing retaliation by local prisoners, after the executions of two prisoners in India that stirred fresh tensions with Pakistan in recent months.
Following Kaur's lead, opposition leaders in India have blamed the government for failing to better protect Singh, and accused the administration of weakness on the international stage - echoing similar claims made in relation to Delhi's recent border dispute with China.
Ravi Shankar Prasad, leader of the Bharatiya Janata party, said he was "very pained by the gross indifference" displayed by the Indian government in failing to pressuring Pakistan for Singh's release. Similarly Narendra Modi, Chief Minister in India's western state of Gujarat, told The Times of India that Singh's death was due to the government's weakness.
However India's minister for communications and information technology, Kapil Sibal, has insisted that Delhi did whatever it could to protect Singh but Pakistan "failed to ensure" his safety.
The row follows two similarly high-profile executions in New Delhi over recent months.
In the last six months, authorities hanged Kashmiri Afzul Guru over the 2001 attack on India's parliament - the execution was publicly condemned by Pakistan's lower house of Parliament - and Pakistani Mohammed Ajmal Qasab, who was involved in the 2008 Mumbai attacks.
"The Indian high commissioner in Pakistan should be called back for the time being until Pakistan gives credible assurances that it will not allow its territory to be used to promote terrorism against India and that all Indian prisoners are safe in Pakistani jails," said Rajnath Singh, president of the main opposition Hindu nationalist Bharatiya Janata Party.