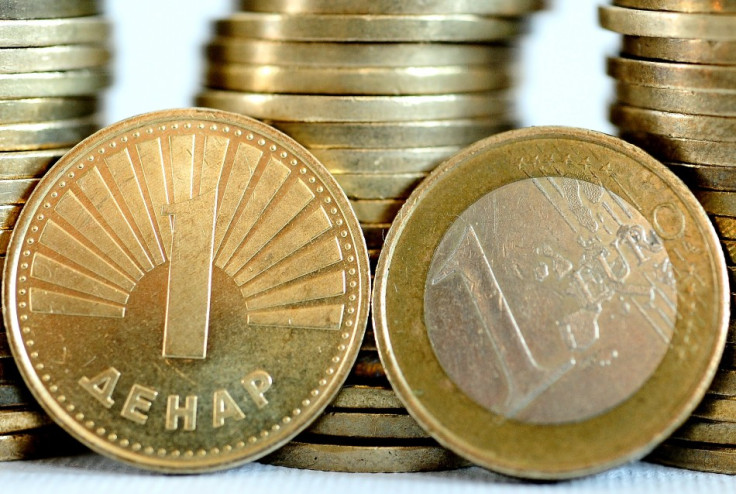 French President Nicolas Sarkozy was forced to bring forward a meeting he had planned with his Prime Minister Francois Fillion after German Chancellor Merkel agreed to attend a meeting to draft plans to improve governance of the euro zone later on in the day, according to his office.
Sarkozy and Merkel have taken the forefront of talks surrounding the block's economic problems and the two leaders are now expected to hold a press conference at the Elysee Palace at 1630GMT, in which they will discuss the details of their meeting.
Paris has become increasingly anxious as analysts say France's AAA rating risks being downgraded, amid market turmoil. Last week, President Sarkozy hold talks with some of his ministers, as well as Bank of France Governor Christian Noyer, to discuss measures that would ensure the country fulfil its announced budget targets and consolidate its ailing economy and announced the government will consider new measures on August 24.
The unexpected economic slowdown may put the government's public finance targets at risk as the government is counting on growth to reach 2% this year and 2.25% in 2012 to stick to its plans to cut its deficit to 5.7% of gross domestic product this year and 4.6% in 2012, the Wall Street Journal reported.
Sarkozy and Merkel's meeting comes as the Eurozone economy slowed sharply in the second quarter, Germany showing an unexpected slow down while French growth stagnated, leading economist to fear that Europe could be heading back into recession.
Stock markets fell further on Tuesday after the data showed that growth in the 17-nation single currency area grew by just 0.2pc in the second quarter - below forecasts and well below first-quarter growth of 0.8pc.
Slow growth in France and Germany could have serious ramifications as the two countries are the main backers of the Eurozone's €440bn bailout fund.
More bad news also came on Tuesday as figures for Greece, Italy, Spain, Portugal and Ireland showed weak growth, which analysts say will make debt-cutting targets even harder to achieve.