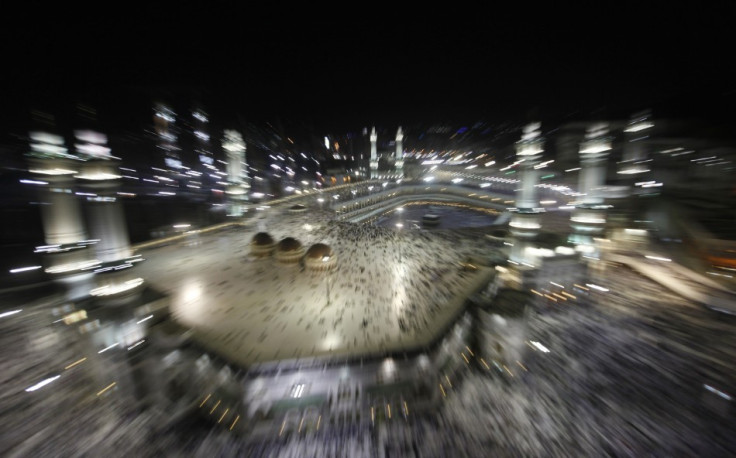 Saudi Arabia has detained nearly 1,000 Nigerian women for travelling into the conservative kingdom without male company.
More than 150 women have been sent back home and around 1,000 women are still in custody. The women were visiting Mecca on a Hajj pilgrimage.
\"We were not given water to drink; there was no food for us and we remained glued to our seats in our aircraft for all those hours,\" one of the pilgrims who was sent back to Nigeria, Hajia Amina Musa, told Reuters.
The women who arrived at the airport in Jeddah were protesting against the authorities\' decision not to let them in.
\"Upon enquiries by the reception team officials of the National Hajj Commission at the airport, they were told that the pilgrims were held back because of lack of mahram (lawful male accompanying pilgrim),\" said a report submitted to the Nigerian authorities.
According to Saudi law, women under the age of 45 should be accompanied by a first-degree male relative. The kingdom has strict laws for women, including a ban on driving any vehicle. Generally women are required to be accompanied by a male when outside.
Women who are above the age of 45 willing to travel to Mecca should also carry a permission letter from a husband, son or brother.
Some women have previously been granted exemption from the law requiring a male companion.
\"These women were not deported. They were returned based on the decision by the National Hajj Commission, because the embarrassment from the Saudi authorities was becoming unbearable,\" Hajj Commission spokesperson Umar Bala told AFP.
A team of Nigerian officials has been sent to Saudi Arabia to deal with the problem, and discussions are currently taking place to resolve the issue.
Pilgrims who had arrived at other airports did not experience such difficulties, it has been reported.
\"Only those in Jeddah were affected. Checks at the Jeddah airport revealed that only Nigerian pilgrims were subjected to such treatment,\" said the Nigerian report submitted to its government.