Is Saudi Arabia's Deal for Hundreds of German Tanks About to Bomb?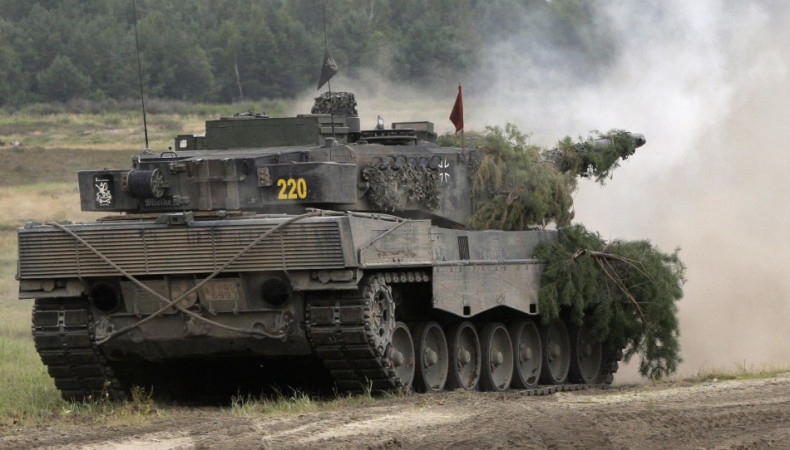 A deal to sell hundreds of German tanks to Saudi Arabia is in jeopardy because a German minister opposes the deal.
The German press has reported that the Gulf kingdom is interested in purchasing as many as 800 Leopard-2 tanks from Germany, the country's flagship battle tank.
Arms sales are an extremely sensitive in Germany and the details of negotiations and deals are rarely confirmed by manufacturers or government officials.
Newspaper Bild am Sonntag said that Saudi Arabia has pushed for a deal with the German firms Krauss-Maffei Wegmann and Rheinmetall for years and that the Gulf kingdom had around $25bn (£15bn, €18bn) set aside to buy the tanks.
The newspaper said that Germany's Social Democrat Economy Minister, Sigmar Gabriel, opposed the deal and that it had not been sent to the German national security council for approval.
The council, which includes German Chancellor Angela Merkel as well as minsters for economy, defence, development and foreign affairs, has to approve arms deals but its decisions are not published.
"The government will not approve the disputed export," the newspaper reported, citing government sources.
"Gabriel plays a key role in this, as he has positioned himself against a tanks delivery to the autocratic royal house, according to government sources."
Germany has refused to sell arms to Saudi Arabia for decades, out of concern for Israel's security and the kingdom's record on human rights.
The minister has been quoted in the past saying it was a "shame" that Germany exported so many arms.
A spokeswoman from the economy ministry told AFP the government does not comment on "individual procedural stages of possible approvals for export of munitions."