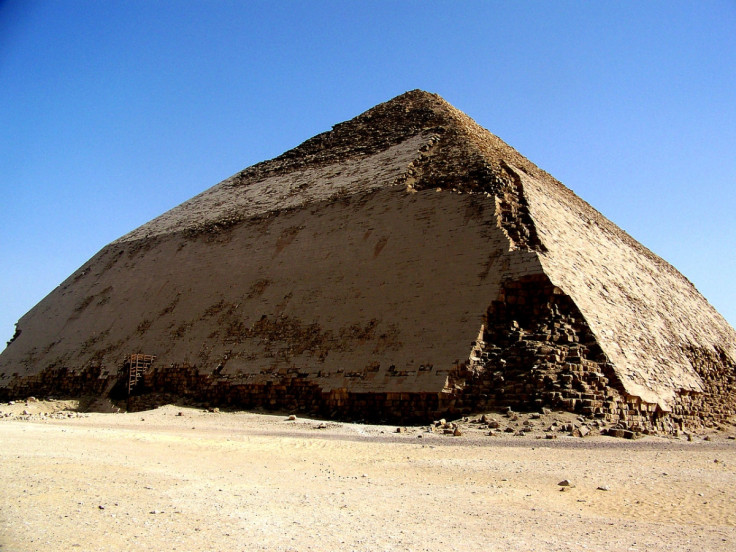 Secret passageways, rooms and architecture mysteries of Egyptian pyramids are set to be discovered as part of a project to probe these ancient structures with cosmic rays. Further details on the Scan Pyramids project were announced by antiquities minister Mamdouh Eldamaty, who said 2016 will be the 'Year of Pyramids'.
The project will see some of the biggest pyramids in Egypt being scanned with non-destructive techniques that will provide researchers an insight into their design and structure. The mission was launched on 25 October under the authority of the Egyptian Ministry of Antiquities. It is being coordinated by the Faculty of Engineering of Cairo and the French HIP Institute, with further assistance from Université Laval of Quebec and Nagoya University of Japan.
Scientists will use cosmic particles, infrared thermography, photogrammetry and 3D reconstructions to aid their understanding of the pyramids, which date back around 4,500 years. Matthew Klein, from the Laval University, Canada, said the infrared thermography allows scientists to find out what is happening inside a monument from the outside.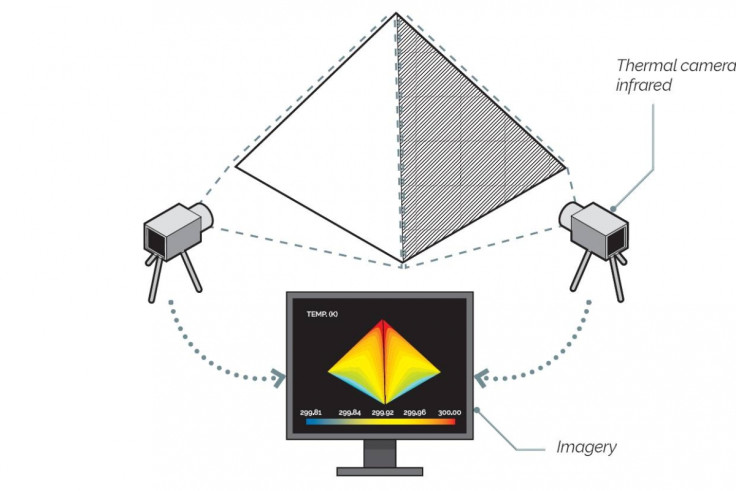 Explaining how it works, he said all materials emit infrared waves that can be measured with cameras and sensors. These can then generate images to show what's going on – including the identification of areas that is losing heat. A cold air current would allow scientists to discover previously unknown cavities, such as rooms or hallways – possibly even the long lost burial place of Nefertiti, thought to be located in a secret chamber in Tutkenkhamun's tomb.
Mehdi Tayoubi, HIP Institute president, said the primary goal of the mission is to form an international team of experts that can look at the theoretical and technological approaches to the archaeological reality of the pyramids.
Eventually they hope to generate a realistic thermal map of the biggest pyramids in Dahshur and Giza. They will do this by taking thermal images of the pyramids at regular intervals, which can then be compared by a computer programme.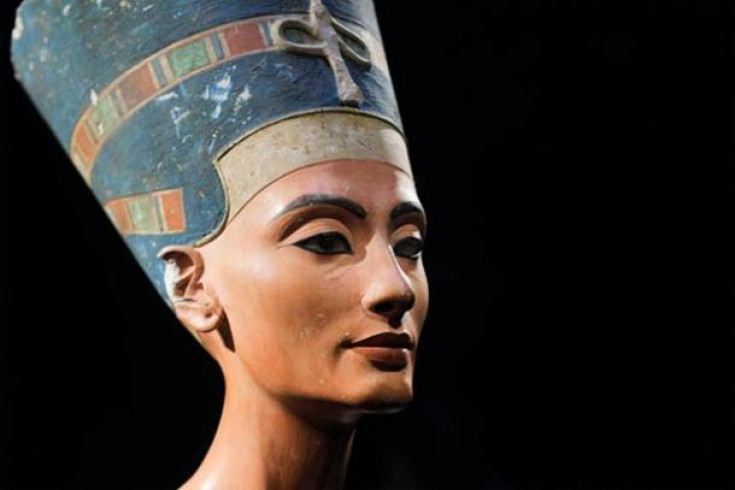 Another technique being used is that of muons detection – muons are created by collisions between cosmic rays in the upper layers of Earth's atmosphere. They fall to the ground extremely fast and pass through any structure – including pyramids. Detectors placed inside pyramids will allow the team to find contrasts inside these structures.
Scientists will also use drones and photogrammetry to take images from various viewpoints to reconstruct a relief of the object. Researcher Yves Ubelman explained: "First, drones with wings like airplanes. Thanks to their autonomy, they will allow us to obtain the data of large areas and reconstruct the pyramids' environment with details up to 5cm."
By doing this, scientists hope to find traces of ancient ramps and construction paths. "The details of this micro-topography will also give us clues about the position or shape of unexcavated buildings that are visible only thanks to the shape of the ground," he added.
Scan Pyramids will run throughout 2016 and the first pyramid to be surveyed is the Bent Pyramid in Dahshur, built around 2600BC by King Sneferu.