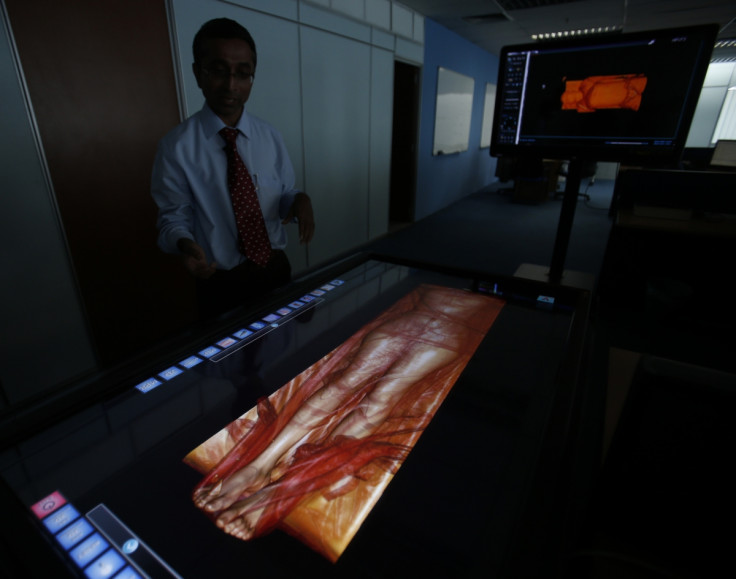 Scientists have used the corpse of an American woman to build a digital phantom body that can be used for experiments that cannot be conducted on a real human being. The digital version created by Sergey Makarov and his team from the Worcester Polytechnic Institute in Massachusetts is accessible online.
The 3D body was constructed using software which enabled the assembly of thousands of images of 231 tissue parts. The woman's body was sliced into 5,000 pieces, each just a third of a millimetre, to attain high-resolution images. The project's initial goal was to provide digital subjects for medical education.
The 3D body apparently contains much more information than similar digital bodies created using MRI and CT scans of living volunteers. Besides, using the CT scan and MRI to create 3D bodies takes several hours longer. "They have 10 times as much information as you'd get from an MRI scan," Dr Fernando Bello, from Imperial College London, told New Scientist. "It means the team will have much more information about organs and their structuring."
"The phantom gives us a great opportunity to study human tissues without having to do human studies, which are lengthy and expensive," orthopaedic surgeon at Harvard Medical School, Ara Nazarian said.
Makarov, who is testing the long-term impact of cellphones on the human brain, said the virtual body could be used to study diseases that affect women. At the moment, he is working on brain stimulation techniques, which could be used to treat depression, dementia, schizophrenia and chronic pain, in the future.