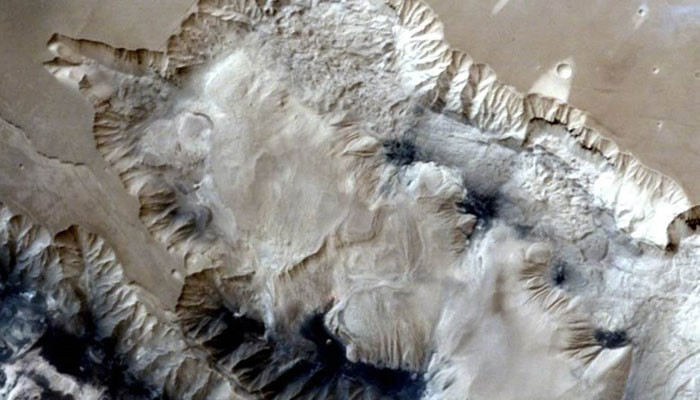 A little more of the Red Planet has been revealed, thanks to the Indian space agency's Mars mission.
The Mangalyaan spacecraft, orbiting Mars since September 2014, has captured 3D images of the Valles Marineris, a system of canyons that is considered the biggest in the solar system. The canyons run over 4,000kms and are up to 7km (23,000 ft) deep.
The images, taken from a height of 1,857km from the planet, cover the Opir Chasma, a valley 62km wide and bordered by high cliffs. Opir Chasma's walls contain many layers, and the floors contain large deposits of layered materials.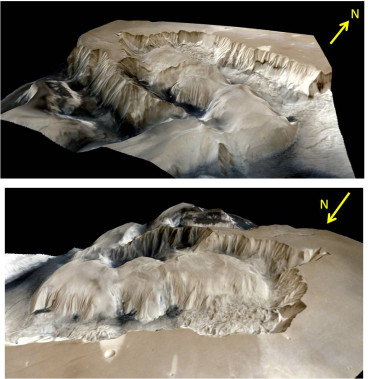 These images were taken on 19 July and released by the Indian Space Research Organisation (Isro) on 15 August.
There are five active spacecrafts now orbiting the Red Planet, including Mangalyaan. They are: Nasa's Mars Atmosphere and Volatile Evolution (Maven), Mars Odyssey and Mars Reconnaissance Orbiter (MRO); and the European Space Agency's Mars Express.
India launched the Mangalyaan in November 2013 on a tiny $74m-budget (£47.1m), a figure exceeded by Hollywood movies such as Gravity. In comparison, Nasa's Maven costs $671 million.
Mangalyaan is expected to stay in Mars' orbit for several more years. India now plans to launch a follow-up mission called Mangalyaan 2 between 2018 and 2020.